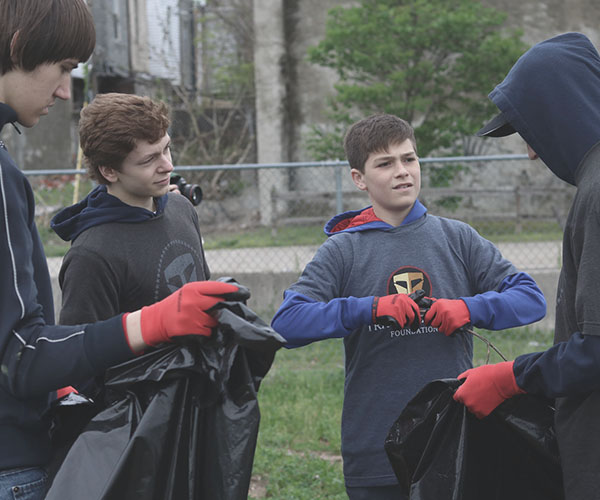 On Saturday November 11th from join 
TMF volunteers and partner with a dozen different community organizations for a Point Breeze Day of Service on Veterans Day, in honor of our community's strong military and veteran history, and in honor of a few service-members who paid the ultimate sacrifice. 
Join East Point Breeze Neighbors, Point Breeze CDC, Miriam Medical Clinics, Neighbors Investing in Childs Elementary, Neighbors In Action, The 17th Police District Advisory Council and the Point Breeze Business Association as we plant trees, get a few community gardens ready for winter, clean up a few city parks, revamp our elementary school playground, rake leaves, and spruce up our community public areas. 


Bring gloves and and trash bags if you've got them! We'll have some, but we can always use more!
You MUST be registered through this site by OCTOBER 20th to be guaranteed a t-shirt. 
Register Today