Senior Director, Growth & Partnership Development
Albie Masland
Office Location: Raleigh
albie@travismanion.org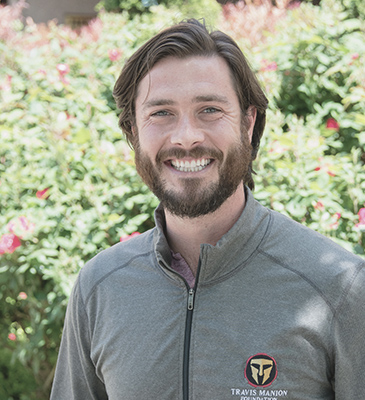 Top Character Strengths
HUMOR - LEADERSHIP - LOVE
Personality Profile
What character strength do you value the most and why?
I have always valued leadership and the opportunity to guide, support, and inspire others towards a greater mission. I particularly appreciate the role love and humor play in my leadership style. If I cannot laugh at myself or show compassion and love for others than I cannot be the most effective leader I can be.
How do your top character strengths support your work at TMF?
Every day I have the opportunity to laugh, lead and love through my work at TMF.
What do you enjoy most about working with veterans, survivors, and inspired civilians?
I enjoy working with humans and all of their complexities. At TMF we are constantly striving to help people thrive and that is a personal passion of mine. Having the opportunity to support our mission has never ever felt like work.
01
Education
Dickinson College, BA in Political Science
02
Skills and Expertise
Running for Extended Periods of Time
03
Passions and Interests
I'm passionate about the betterment of people and the communities in which they live.
04
Military Connection
My Grandfather and Father in Law were in the Army.
001
60,000+
Veterans + Survivors Empowered
002
115,000+
Spartan Members
003
300,000+
Youth Living "If Not Me, Then Who..." Movement