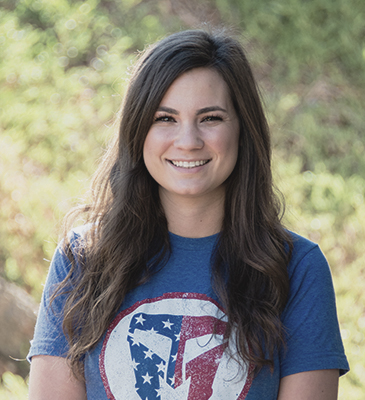 Top Character Strengths
KINDNESS - SPIRITUALITY - HOPE
Personality Profile
What character strength do you value the most and why?
I value kindness and gratitude (my 4th strength) the most because in the world that we live in today, I believe that a little kindness can go a long way. I always want to be grateful for the work that I am doing and the impact I am (hopefully) making. The day I start taking things for granted and become complacent is probably the day that I should retire. 

How do your top character strengths support your work at TMF?
My strengths support my work at TMF because through kindness I can build relationships with the youth, the ambassadors, and the surrounding community. My second strength of spirituality will keep me grounded because I genuinely feel called to do this work and lastly, I will continue to be hopeful that through my work and the work of the staff and the volunteers that this organization is continuously serving the needs of the community and bettering the lives of others. 


What do you enjoy most about working with veterans, survivors, and inspired civilians?
I enjoy working with people who have been through adversity in their lives and still feel called to give back to others and to serve a higher purpose other than themselves. These individuals push me to be a better version of myself and I feel privileged to be able to work with them everyday. 
01
Education
B.S. Elementary & Special Education- Northern Arizona University, M.A. Higher Education Leadership-University of San Diego.
02
Skills and Expertise
Outreach, event coordination, K-12 education.
03
Passions and Interests
Traveling, international education, outdoors, reading, brunch.
04
Military Connection
My father serves in the U.S. Coast Guard.
001
78,000+
Veterans + Survivors Empowered
002
200,000+
Spartan Members
003
500,000+
Youth Living "If Not Me, Then Who..." Movement