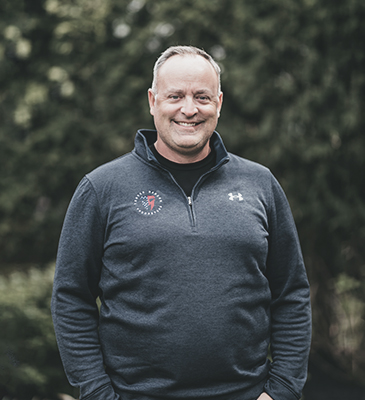 Top Character Strengths
COURAGE - HONESTY - HUMOR
Personality Profile
What character strength do you value the most and why? 
Humor!  Connecting with people is a personal passion.  As the saying goes, "People may forget what you did, but they'll never forget the way you made them feel."  If you can make others laugh, you're better equipped to create lasting, meaningful relationships. 

How do your top character strengths support your work at TMF? 
Courage is the epitome of "If Not Me, Then Who…," especially considering the manner in which Travis spoke these words.  It is the character strength that allows me to model all other character traits, and the foundation of creating a nation of purpose-driven individuals and thriving communities.  Honesty allows me to look inwardly and assess how I can improve.  Change starts with self, and being honest about your shortcomings will allow for better growth in personal and professional relationships.  Finally, everyone likes to laugh...ok, almost everyone!  Humor encourages collaboration, fosters rapport and increases productivity.  

What do you enjoy most about working with veterans, survivors, and inspired civilians?
There is no greater honor than being able to surround myself with people who appreciate and truly understand selflessness, sacrifice and service.  Getting the opportunity to answer the call alongside people like this drives me to be the best version of myself, enhance my community, and positively impact the lives of others.
01
Education
B.S. in Criminology and Criminal Justice, Arizona State University.
02
Skills and Expertise
Youth Development, Strategic Planning, Coaching and Community Engagement.

03
Passions and Interests
Sports, Spending Time with Family, Traveling and Ambitiously Working toward Becoming a BBQ Pitmaster.
04
Military Connection
Marine Corps Veteran and 3rd Generation of Naval service.
001
78,000+
Veterans + Survivors Empowered
002
200,000+
Spartan Members
003
500,000+
Youth Living "If Not Me, Then Who..." Movement