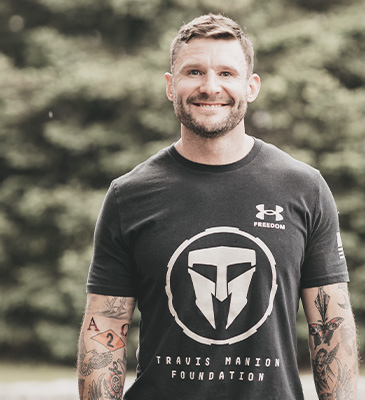 Top Character Strengths
HONESTY - HUMOR - CURIOSITY
Personality Profile
What character strength do you value the most and why? 
I value the character trait of honesty the most. Being honest has a direct relation to courage and it takes courage to persevere and overcome adversity.  Not only is it important to be honest to others, but also to yourself. Being true and honest of who you are will allow you to be true and honest with those around you.

How do your top character strengths support your work at TMF? 
My top character strengths support my work at TMF by being able to be part of a team. Honesty allows those around you, the people you work with and the people you are impacting the ability to trust you. Without having trust as a foundation, nothing else can be accomplished. Life is to short to take everything seriously. Humor lightens the atmosphere and allows the working environment to be more enjoyable. Especially when you are able to laugh at yourself. Curiosity is what drives innovation and asking the question of "why" is what leads to ingenuity. Applying these traits to the TMF mission will allow me to partake and reach people in a variety of ways.

What do you enjoy most about working with veterans, survivors, and inspired civilians?
I enjoy the connectedness. No matter who you are, there is always a way to relate to people. Relationships is why TMF is such a special foundation. Having an appreciation for the Freedom that we all have because of the sacrifices of the fallen, is what I enjoy most about working with veterans, survivors and inspired civilians. 
01
Education
Widener and Valley Forge Christian College - working on furthering education
02
Skills and Expertise
Leadership, Training, Problem Solving, and Organizational Management.
03
Passions and Interests
Family, Fitness, Competition, Outdoors, Relating to people, Gaining Experiences, and Music.
04
Military Connection
Served with 2nd Battalion 75th Ranger Regiment.
001
78,000+
Veterans + Survivors Empowered
002
200,000+
Spartan Members
003
550,000+
Youth Living "If Not Me, Then Who..." Movement