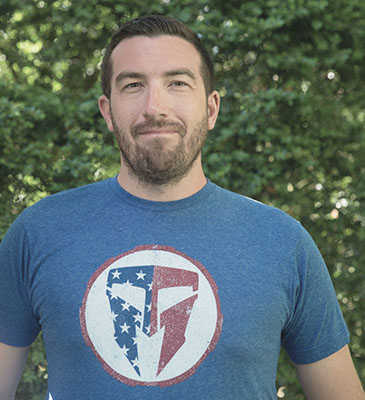 Top Character Strengths
KINDNESS - HOPE - FAIRNESS
Personality Profile
What character strength do you value the most and why? 
I value kindness the most; our collective social responsibility to those in the most need ranks high in values. I think we all have a moral and ethical obligation to be our brothers keepers and to pay it forward.

How do your top character strengths support your work at TMF? 
TMF really allows me to organize amazing communities and happily shares my skills and experience with my military career. I get to impart lessons learned in kindness, hope and fairness to our Ambassadors and our generation of young people.

What do you enjoy most about working with veterans, survivors, and inspired civilians?
I really enjoy working with diverse populations of veterans other than just Army grunts! Importantly, I'm passionate about bridging our civil-military divide, being a reminder that our nation continues waging our longest wars in Iraq and Afghanistan. I'm truly privileged to work with families of brothers and sisters in arms who've paid the ultimate sacrifice and to honor the legacy of those we've lost in combat.
01
Education
BA, Economics, Temple University Philadelphia PA

02
Skills and Expertise
Humanitarian Aid, Public Health, Community Organizer

03
Passions and Interests
Access to Health Care, Travel and Visiting New Countries.

04
Military Connection
I was an Army Infantry Senior NCO in an Infantry Air Assault Battalion; 15 years in with a solid mix of regular and part-time component time. Five combat tours in OIF and OEF with a few short tours elsewhere.

001
60,000+
Veterans + Survivors Empowered
002
115,000+
Spartan Members
003
300,000+
Youth Living "If Not Me, Then Who..." Movement