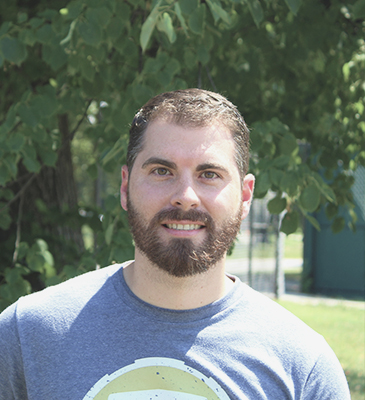 Top Character Strengths
HONESTY - KINDNESS - LOVE 
Personality Profile
What character strength do you value the most and why?
"No one has greater love than this, to lay down one's life for one's friends." I value Love the most. Love is the great equalizer. Like music, Love is a universal language. The more Love is used, the more it grows. Love bridges gaps between colors, creeds, cultures, and generations. Love permeates all other character strengths.

How do your top character strengths support your work at TMF?
Honesty's 1st cousin is Integrity. Honesty and Integrity have always been closely held values of mine and were deeply ingrained into my leadership style as an Army Warrant Officer. I once read "An officer without Integrity is nothing," and I have kept that mentality with me ever since. To be a Spartan Leader and embody the "If Not Me, Then Who…" mentality, you need to have the Integrity to do the right thing at all times, even when no one is looking. Going forward with my work at TMF, Kindness and Love play vital roles in bridging gaps between veterans, servants, survivors, youth, inspired civilians, and communities. It's impossible to be an effective mentor, coach, and teacher without Kindness and Love. Kindness and Love reinforce empathy, listening to understand, and the concepts of positive psychology that lead to meaningful relationships and engagement.  

What do you enjoy most about working with veterans, survivors, and inspired civilians?
I have a deep sense of joy, purpose, and motivation to work with our TMF veterans, survivors, and inspired civilians. This stems from my Alive Day, April 17th, 2017, the day that I survived a Blackhawk helicopter crash. As my wife says, I'm here for a reason and God's not done with me yet. I live every day to use this gift of a second chance in life to serve others and I find so much joy in sharing life changing TMF values, principles, and concepts. I truly enjoy seeing the positive growth and changes in others as a result of the education and work I do with TMF. The evidence is clear when I see meaningful relationships and connections form from one person to the next like wildfire. I love empowering others with the tools and skills to achieve and succeed and I love watching the stories of others blossom into legacies.
01
Education
U.S. Army Flight School.
02
Skills and Expertise
Leadership, communication, problem solving, critical thinking, listening, & organization.
03
Passions and Interests
Faith & family, serving others, physical fitness, music, playing guitar, & food!
04
Military Connection
Retired Army Chief Warrant Officer Three, Blackhawk Pilot, & disabled veteran.
001
60,000+
Veterans + Survivors Empowered
002
115,000+
Spartan Members
003
400,000+
Youth Living "If Not Me, Then Who..." Movement