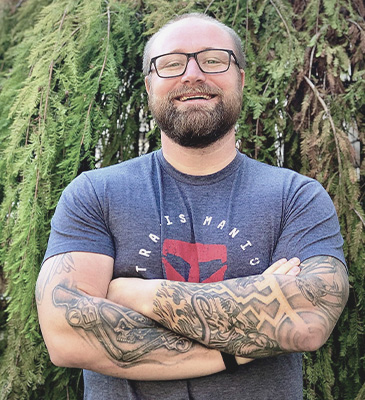 Top Character Strengths
FAIRNESS - FORGIVENESS - LOVE
Personality Profile
What character strength do you value the most and why?
I value the character strength of love above all others.  It is the basis for every relationship and human interaction in my life, and for all of the years of service of my life.  My goal is to love all who I come into contact with and meet them where they are in life so that I can assist them (if they desire my assistance) in getting to where they want to go next in life.

How do your top character strengths support your work at TMF?
Being capable of showing love, fairness, and forgiveness with our current and future Spartan members allows me to really focus on the human aspect of my missions of outreach, networking, relationship building and community support for our awesome volunteers living out our ethos every day in their own communities!


What do you enjoy most about working with veterans, survivors, and inspired civilians?
I thoroughly enjoy helping others to discover and engage with identifying their purpose in life and supporting them on their journey towards self-actualization, especially when working with those who are dedicating their efforts to serving others.
01
Education
Current student at Liberty University pursuing my BS in Psychology with a concentration in Life Coaching.
02
Skills and Expertise
Community Outreach, Networking, Coaching, Mentoring.
03
Passions and Interests
Family time, freeride and downhill mountain biking, CrossFit, running.
04
Military Connection
I am a United States Marine Corps veteran who served as an Aircraft Rescue and Firefighting Specialist and a Personal Security Detail Team Leader.
001
78,000+
Veterans + Survivors Empowered
002
200,000+
Spartan Members
003
500,000+
Youth Living "If Not Me, Then Who..." Movement