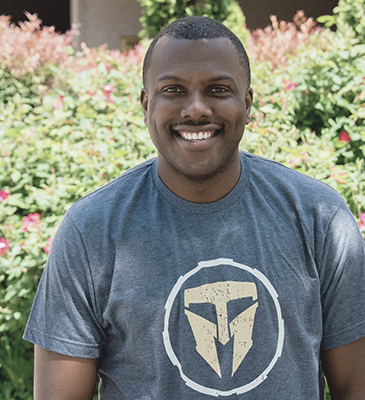 Top Character Strengths
LOVE - JUDGMENT - FAIRNESS
Personality Profile
What character strength do you value the most and why?
Love. It allows me to learn my team and other parties of interest well. It's the glue of all of my strengths.

How do your top character strengths support your work at TMF?
My key responsibility is building out the midwest region and that requires an emotional investment in my duties.

What do you enjoy most about working with veterans, survivors, and inspired civilians?
We are kindred spirits!
01
Education
BA Spanish with a minor in Business, Indiana University
02
Skills and Expertise
Program Management, Strategy Development and Team Building
03
Passions and Interests
Basketball, Track & Field and Reading
04
Military Connection
I was a Navy, Surface Warfare Officer.
001
60,000+
Veterans + Survivors Empowered
002
115,000+
Spartan Members
003
300,000+
Youth Living "If Not Me, Then Who..." Movement