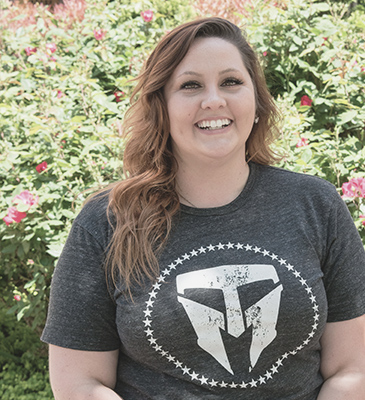 Top Character Strengths
PERSEVERANCE - KINDNESS - SOCIAL INTELLIGENCE
Personality Profile
What character strength do you value the most and why?
Perseverance is something I pride myself in. I know that no matter what is put in my path I have the ability to overcome it. No task is ever too big and everything will work out. 

How do your top character strengths support your work at TMF?
With program execution you always have to be ready for last minute changes. Remaining steadfast and keeping the mission on the mind is essential for quality programming.


What do you enjoy most about working with veterans, survivors, and inspired civilians?
Growing up as a highly mobile military kid I was afforded a life that many will never experience. When working with veterans, survivors and inspired civilians I am reminded and inspired of the sacrifices each every person has made. The ability to give back to a community that has given so much to me is truly something special. 
01
Education
B.S., Family and Consumer Science from Bradley University.
02
Skills and Expertise
Flexibility, Planning, Laughing at my own jokes.
03
Passions and Interests
Hiking, Baking, Brunching, Biking, Traveling, Music Blogging and Wine Tasting.
04
Military Connection
Daughter of a United States Marine.
001
60,000+
Veterans + Survivors Empowered
002
115,000+
Spartan Members
003
300,000+
Youth Living "If Not Me, Then Who..." Movement