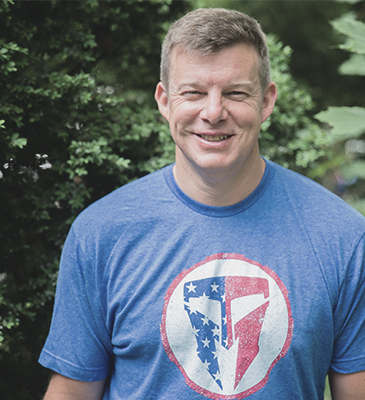 Top Character Strengths
FAIRNESS - CURIOSITY - SOCIAL INTELLIGENCE
Personality Profile
What character strength do you value the most and why? 
I value curiosity the most because I love to learn. Whether it's about people, what they do, or about the world in general, I feel like I am always learning.

How do your top character strengths support your work at TMF?  
I work with veterans and those who want to empower veterans. Understanding where veterans have come from and their experiences help me to articulate the challenges of empowering veterans to those who have little to no knowledge of the issues facing veterans today.

What do you enjoy most about working with veterans, survivors, and inspired civilians?
I can identify with veterans and survivors, and I am thrilled that there are civilians who are passionate about the work TMF does.
01
Education
BS, Environmental Studies, USMA; MA Southeast Asian Studies, University of Wisconsin-Madison

02
Skills and Expertise
Process and Performance Improvement, Strategic Thinking, Tying and Rocking a Bowtie

03
Passions and Interests
Cycling, Physical Fitness and Exploring New Places.

04
Military Connection
I was an Army UH60 pilot for 22 years.

001
65,000+
Veterans + Survivors Empowered
002
130,000+
Spartan Members
003
400,000+
Youth Living "If Not Me, Then Who..." Movement