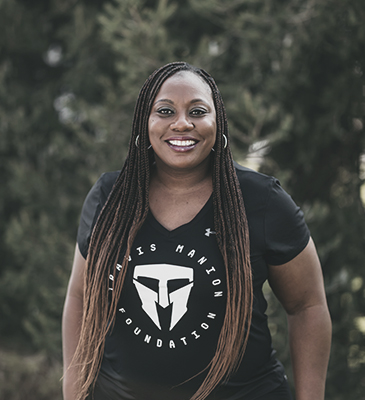 Top Character Strengths
INTEGRITY - TEAMWORK - KINDNESS
Personality Profile
What character strength do you value the most and why?
I value honesty the most. Honesty is the foundation to building trust and is the most important characteristic in any relationship - personal and professional.  Honesty speaks to an individual's true intentions and ability to to be transparent and genuine in challenging situations. I pride myself in being an honest person which has allowed me to sustain long-term relationships that have been both mutually-beneficial for myself and the other person. 

How do your top character strengths support your work at TMF?
In my current role at TMF, it is imperative to be genuine, helpful, and committed when working with veterans, their families, youth, and other organizations. Our beneficiaries need to know and feel that we have their best interest at heart and plan to walk this road with them.  

What do you enjoy most about working with veterans, survivors, and inspired civilians?
I've been immersed in the veteran and volunteer space my entire life. The military and service is innate to who I am as a person and citizen of this great country. When working with veterans, survivors, and civilians I feel empowered and that I'm fulfilling my own purpose in life to help, guide, and support others impacting the overall moral landscape of our nation.  
01
Education
B.S., Systems Engineering and Sociology, United States Military Academy M.S., Human Resource Management, Webster University
02
Skills and Expertise
Program Implementation and Planning.
03
Passions and Interests
Youth Mentorship and Volunteering within Communities
04
Military Connection
I am a Marine Corps Brat, Army veteran and former Army spouse.
001
65,000+
Veterans + Survivors Empowered
002
130,000+
Spartan Members
003
400,000+
Youth Living "If Not Me, Then Who..." Movement