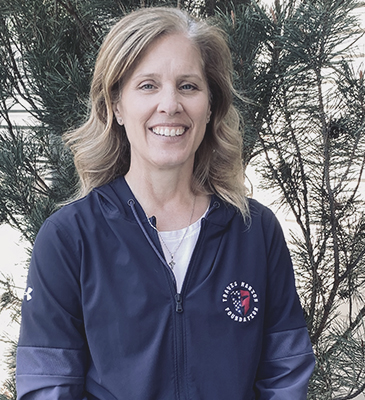 Top Character Strengths
HONESTY - HUMOR - BRAVERY
Personality Profile
What character strength do you value the most and why?
Honesty because it allows me to leverage other character strengths.  It develops trust and relationships. 

How do your top character strengths support your work at TMF?
As I develop relationships with volunteers and organizations, Bravery, Humor, Honesty feed into creating a trusting relationship.  Bravery allows me to step out of my comfort zone and do what needs to be done.  Humor allows me to keep it real.  


What do you enjoy most about working with veterans, survivors, and inspired civilians?
I have a deep respect for the sacrifice from veterans and survivors. They deserve to be recognized and supported above all others as their sacrifices can never be repaid.  Inspired civilians inspire me - their enthusiasm and selflessness are life changing.
01
Education
BS, Business Marketing
02
Skills and Expertise
Marketing, People Development, Strategy, Analytics, Project Management
03
Passions and Interests
Volunteering, Reading, Family, and Faith
04
Military Connection
I am an Army Veteran, and I have a son in the Navy
001
60,000+
Veterans + Survivors Empowered
002
115,000+
Spartan Members
003
300,000+
Youth Living "If Not Me, Then Who..." Movement