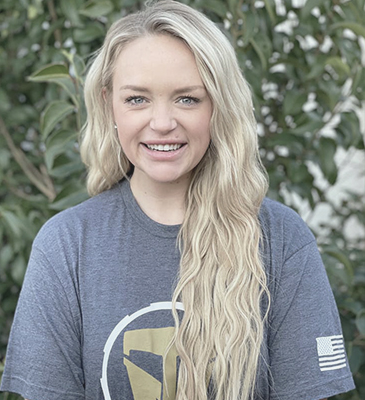 Top Character Strengths
LOVE - PERSEVERANCE - FORGIVENESS
Personality Profile
What character strength do you value the most and why?
I definitely value and appreciate my character strength, love, the most! I truly value every relationship that is in my life. Love is a universal language and I think that when you give love, you get love. Unfortunately people sometimes experience hate, shining a light on the good in everyone and everything is important to me. 
How do your top character strengths support your work at TMF? 
Perseverance is something that keeps me moving forward with my work and goals. It makes me effective and determined in my everyday life. However, love and forgiveness are character strengths of mine that make my perseverance worthwhile. At TMF- Being able to love our military community, especially because of what they have been through, is why I do what I do. 
What do you enjoy most about working with veterans, survivors, and inspired civilians?
When working with veterans, survivors and inspired civilians I truly feel like I am doing what I was put on this earth to do. Telling a story of someone that might not have been heard otherwise, is such an amazing feeling. At TMF I am blessed with that opportunity. I am inspired and empowered daily to build character in our future generations.
01
Education
B.A., Communications Studies from The University of Georgia
02
Skills and Expertise
Organization & planning, Building Relationships, and Marketing & Communications.
03
Passions and Interests
Spending time with family and friends, cheering for my favorite college football team (Go Dawgs!), binging a funny Netflix show, sipping a good red wine, and listening to some good music (Tyler Childers, Whiskey Myers, etc.)
04
Military Connection
My grandpa served in the Marines and my husband is active duty Navy.
001
75,000+
Veterans + Survivors Empowered
002
200,000+
Spartan Members
003
460,000+
Youth Living "If Not Me, Then Who..." Movement