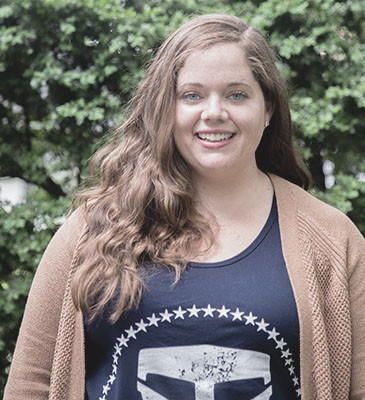 Top Character Strengths
HUMOR - GRATITUDE - JUDGEMENT
Personality Profile
What character strength do you value the most and why? 
The character strength I value you most is Humor. Life can be crazy and without the ability to laugh it would be so much harder. Being able to make people laugh and create a moment of levity in a tough situation is one of the best feelings in the world. In my life, I have learned that life is too short not to go through it laughing.

How do your top character strengths support your work at TMF? 
I think that my top character strengths support my work at TMF because Humor, Gratitude and Judgement work together to help me help others. Judgement helps me to see situations from all the different angles and work through them to get to the most successful option. Humor helps me connect with people and build relationships and also address problems and difficulties with optimism. Gratitude keeps me focused on appreciating every minute and moment of this one life we have.

What do you enjoy most about working with veterans, survivors, and inspired civilians?
Being able to have the opportunity to work with people that are dedicated to being a positive force of change in the world is truly inspiring. Every day at TMF is a constant source of inspiration and motivation to do more and be the best version of myself that I can be.
01
Education
MSc Global Crime, Justice and Security from University of Edinburgh and B.A. in International Studies from Washington College.
02
Skills and Expertise
Research and qualitative analysis, service project planning and execution, t-shirt sorting, and inserting random facts into everyday conversations.

03
Passions and Interests
Working out, coffee, family time, traveling and attempting to become a superhero.
04
Military Connection
No personal connection outside of both my grandfathers being in the service but I am and always will be inspired by the service of military members and their families.
001
60,000+
Veterans + Survivors Empowered
002
115,000+
Spartan Members
003
300,000+
Youth Living "If Not Me, Then Who..." Movement