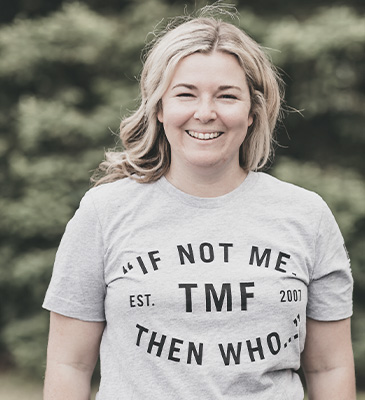 Top Character Strengths
HONESTY - CREATIVITY - PRUDENCE
Personality Profile
What character strength do you value the most and why? 
I would say I value creativity the most. Being creative means many things to me - you can be creative artistically, in the way you think, and in situational responses. For me, I find myself looking at the world through a creative lens.

How do your top character strengths support your work at TMF? 
Within my role at TMF I support and manage many of our marketing initiatives and programs. In working with large teams and project managing, honesty is a crucial piece of the puzzle. I have to be honest with my teammates in order to successfully complete projects. Creativity comes through in times of brainstorming, crafting responses, and using our brand voice. Lastly, smart and thorough decision making has a huge impact on my role within the organization. I must be smart when making decisions in order to successfully accomplish goals and meet deadlines.

What do you enjoy most about working with veterans, survivors, and inspired civilians?
It's hard not to be constantly inspired by our service members. I am eternally grateful for their selflessness and bravery - I get to witness it each and every single day with my husband and the military community around us. I love working for an organization that empowers those who serve and their families as well as the communities around us. There is a lot to learn from our service men and women and I am very blessed to get to connect with them through our impactful work.
01
Education
Bachelors of Communications and Minor in Commercial Music.
02
Skills and Expertise
Organization, time management, and critical thinking.
03
Passions and Interests
Football, Concerts and music festivals, crafting, learning, spending time with loved ones, and all things Disney.


04
Military Connection
Husband is active duty Coast Guard.
001
78,000+
Veterans + Survivors Empowered
002
200,000+
Spartan Members
003
500,000+
Youth Living "If Not Me, Then Who..." Movement