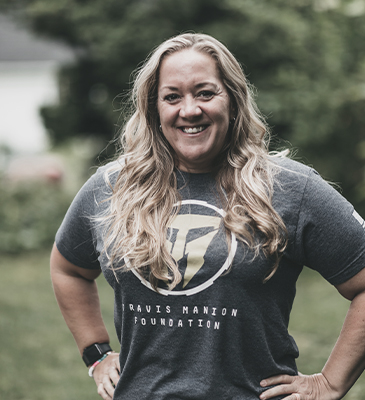 Top Character Strengths
HUMOR - FAIRNESS - KINDNESS
Personality Profile
What character strength do you value the most and why? 
Integrity. I find that being honest and having a strong moral compass gets you far in life.

How do your top character strengths support your work at TMF? 
Humor. Which I find a lot of us at TMF have. It is a great way to connect, share happiness and I LOVE finding out others humorous side. 

What do you enjoy most about working with veterans, survivors, and inspired civilians?
I have never served in any military capacity, and I admire everything about  our military, and what they do for us as a country. I find that working with TMF is a way for me to give back, and serve those who have served for me. 
01
Education
B.A. of Arts, Rutgers University.
02
Skills and Expertise
Detail oriented with ability to work independently.
03
Passions and Interests
Spending time with Family, and sailing.
04
Military Connection
Brother was a Lt. Commander in the Navy Reserves, Cousin is a Drill Sergeant in Army, Both grandfathers served, one in Navy and other in Army and my father in law is a retired Master Sergeant in the Air Force. My mother in law was a seamstress at the Naval Academy.
001
65,000+
Veterans + Survivors Empowered
002
130,000+
Spartan Members
003
400,000+
Youth Living "If Not Me, Then Who..." Movement