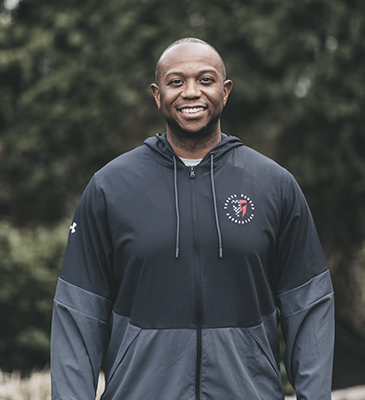 Top Character Strengths
HUMOR - JUDGEMENT - SOCIAL INTELLIGENCE 
Personality Profile
What character strength do you value the most and why?
I value social intelligence the most because I am a people person and I like to be aware in every situation and environment that I am in with people. Strategically, I like to observe an environment with people to understand how to approach them and meet them where they are as a way to make connections and build relationships. 

How do your top character strengths support your work at TMF?
My top character strengths will support me in the ability to connect with others, build their trust and offer a positive experience that will make an impact in the communities that TMF serves. I realize that everyone can use a little humor in their lives, this is a gift that has helped me to support, uplift and motivate the people I have worked with and I am confident that this will be the same outcome with my work with TMF. Judgement helps me to be observant and will help me to understand the various perspectives that exist in front of me. Utilizing this in my work with TMF will demonstrate my prowess in working with my team and constituents to pull out the best in themselves in what they are capable of accomplishing. 


What do you enjoy most about working with veterans, survivors, and inspired civilians?
I enjoy listening to the stories and experiences that they share and using those experiences as a way to learn about who they are. This is important to me because I like to help people identify what they are passionate about and using this as a way to create and foster a community. The most interesting thing about this is what is revealed in terms of what people have and don't have in common. This revelation always gets the conversations going and breaking the ice with people that are unfamiliar with each other. 
01
Education
B.A. in Psychology - UMass Boston, M.A. in Higher Education Leadership - University of San Diego
02
Skills and Expertise
Outreach, Event Coordination, Mentoring, Advising.
03
Passions and Interests
Hosting (MC'ing) events, biking, playing sports, journaling, motivating others, grilling, outdoor adventures, dog-sitting, superhero shows/movies, family-time.
04
Military Connection
I have friends that have and are currently serving. I am passionate in advocating and supporting all those connected to the military.
001
65,000+
Veterans + Survivors Empowered
002
130,000+
Spartan Members
003
400,000+
Youth Living "If Not Me, Then Who..." Movement