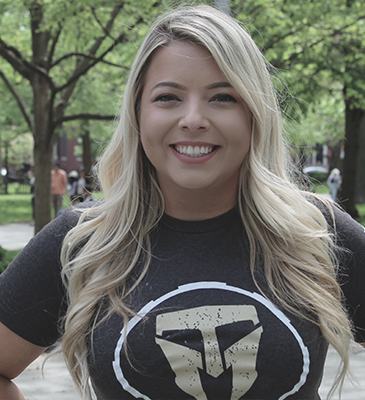 Top Character Strengths
CREATIVITY - HUMOR - CURIOSITY
Personality Profile
What character strength do you value the most and why? The character strength I value the most is honesty. Forming relationships, building trust, and open communication are all built upon honesty. The more honest you are with yourself and others, the easier it is to flourish in all the above.
How do your top character strengths support your work at TMF?
Curiosity and Creativity go hand in hand. In an constantly changing environment, one's workplace must change with the times as well. Curiosity can help one adapt to change easier by enabling the exploration of the unknown. Creativity supports curiosity by generating new ideas for situations, projects, etc.  and allowing one to be more adaptable to change. As for humor, well, if I can make someone's day a bit brighter by making them laugh, then that makes both of our experiences at work better.


What do you enjoy most about working with veterans, survivors, and inspired civilians?
As someone who is prior service, I enjoy the relatability that I have to veterans and believe there is a unique bond between those who have served. I am moved by the  passion of survivors and inspired civilians. Witnessing that brings a greater drive to what we do here.
01
Education
BA in Business Management - Temple University.
02
Skills and Expertise
Marketing, Events, Leadership, Emotional Intelligence, Project Management, Analytics.
03
Passions and Interests
Art - painting, drawing, photography; Music, Video Games, Architecture, Always trying to learn something new!
04
Military Connection
U.S. Army Veteran - 68W Medic.
001
60,000+
Veterans + Survivors Empowered
002
115,000+
Spartan Members
003
300,000+
Youth Living "If Not Me, Then Who..." Movement