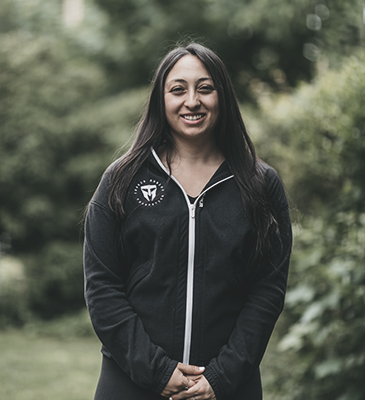 Top Character Strengths
KINDNESS - APPRECIATION OF BEAUTY & EXCELLENCE - HONESTY
Personality Profile
What character strength do you value the most and why?
Kindness is an extremely valuable strength. To me, it means showing everyone that they are appreciated and unique. No matter who you are or where you are in life, everyone needs to be shown kindness every day.

How do your top character strengths support your work at TMF?
Kindness ensures that I make the people around me feel happy and comfortable. It is important for me to appreciate the beauty and excellence that surrounds me because it reinvigorates my sense of passion and excitement. Honesty in being genuine with myself and our Spartans; showing real interest in them.


What do you enjoy most about working with veterans, survivors, and inspired civilians?
I enjoy learning about the amazing and inspiring people who I meet. It is incredible to see how passionate TMF Spartans are!
01
Education
B.B.A. in Marketing, Temple University.
02
Skills and Expertise
Social media, relationship building, activism.
03
Passions and Interests
Music, hiking, spending time with my family and pets, and volunteering.
04
Military Connection
Proud USMC Granddaughter.
001
78,000+
Veterans + Survivors Empowered
002
200,000+
Spartan Members
003
500,000+
Youth Living "If Not Me, Then Who..." Movement