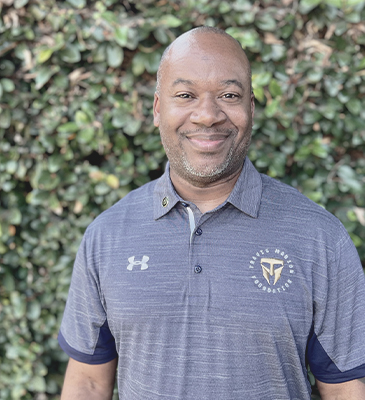 Top Character Strengths
HUMOR - LOVE OF LEARNING - JUDGMENT
Personality Profile
What character strength do you value the most and why? 
Love of Learning

How do your top character strengths support your work at TMF? 
Having some sense of humor is a coping strategy. I feel it positively provides balance and perspective. 

What do you enjoy most about working with veterans, survivors, and inspired civilians?
Being a disabled veteran, I know how important it is to have a solid support network. Also, there is an understanding of the range of challenges service members and their families face.
01
Education
Bachelor's degree in Interdisciplinary Professional Studies from
Colorado State University-Global


02
Skills and Expertise
Data analytics, Process Improvement, Application support.
03
Passions and Interests
Music, video games, photography, bike riding, cooking.
04
Military Connection
I served 4 years in the Navy as an Operations Specialist then a Quartermaster. I then switched to the Army for 3 years as a Signal Support Systems Specialsist-MOS 25U
001
78,000+
Veterans + Survivors Empowered
002
200,000+
Spartan Members
003
500,000+
Youth Living "If Not Me, Then Who..." Movement