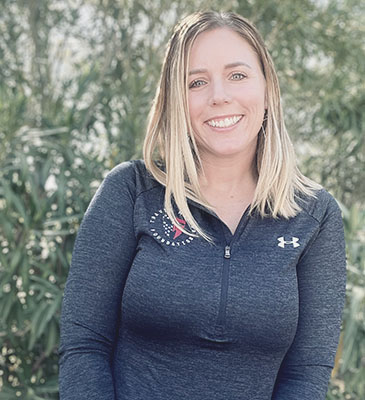 Top Character Strengths
HONESTY - FAIRNESS - APPRECIATION OF BEAUTY & EXCELLENCE
Personality Profile
What character strength do you value the most and why?
Appreciation of Beauty & Excellence reminds me to always look for the good and remain present. Life can get noisy and I love to slow down and focus on all the gifts and beauty around me. It inspires me to stay grateful and connect with others in a way that shares that appreciation for each and every day. 

How do your top character strengths support your work at TMF?
I have the privilege to help support the programming for Character Does Matter youth mentors. I believe my character strengths of honesty and fairness allow me to connect and serve in a genuine and authentic way. I care deeply about working with individuals and teams to thrive in their purpose. We all have unique gifts and qualities to share. 


What do you enjoy most about working with veterans, survivors, and inspired civilians?
I am honored to be part of this community and work alongside those who are driven and inspired by mission, purpose and connectedness. Our veterans and survivors are a force for good in our world and inspire me each day. Their sacrifice and service provides so much value to our communities. Joining this team allows me to serve the community that has helped shape who I am today. 
01
Education
B.S. Psychology, University of Maryland University College
Master of Nonprofit Management (MNM), University of Central Florida
02
Skills and Expertise
Nonprofit Management, Fundraising, Facilitation, Engagement, Collaboration & Resilience.
03
Passions and Interests
Stand Up Paddle boarding, Hiking, Travel, People & Family.
04
Military Connection
I am the proud daughter of an Air Force Veteran and spouse of an active duty Air Force service member.
001
78,000+
Veterans + Survivors Empowered
002
200,000+
Spartan Members
003
500,000+
Youth Living "If Not Me, Then Who..." Movement