Registration now open!
NEVER FORGET
The 9/11 Heroes Run unites communities internationally with the goal to never forget the sacrifices of the heroes of September 11th and the wars since: veteran, first responder, civilian and military.
Join us to raise awareness and honor the fallen.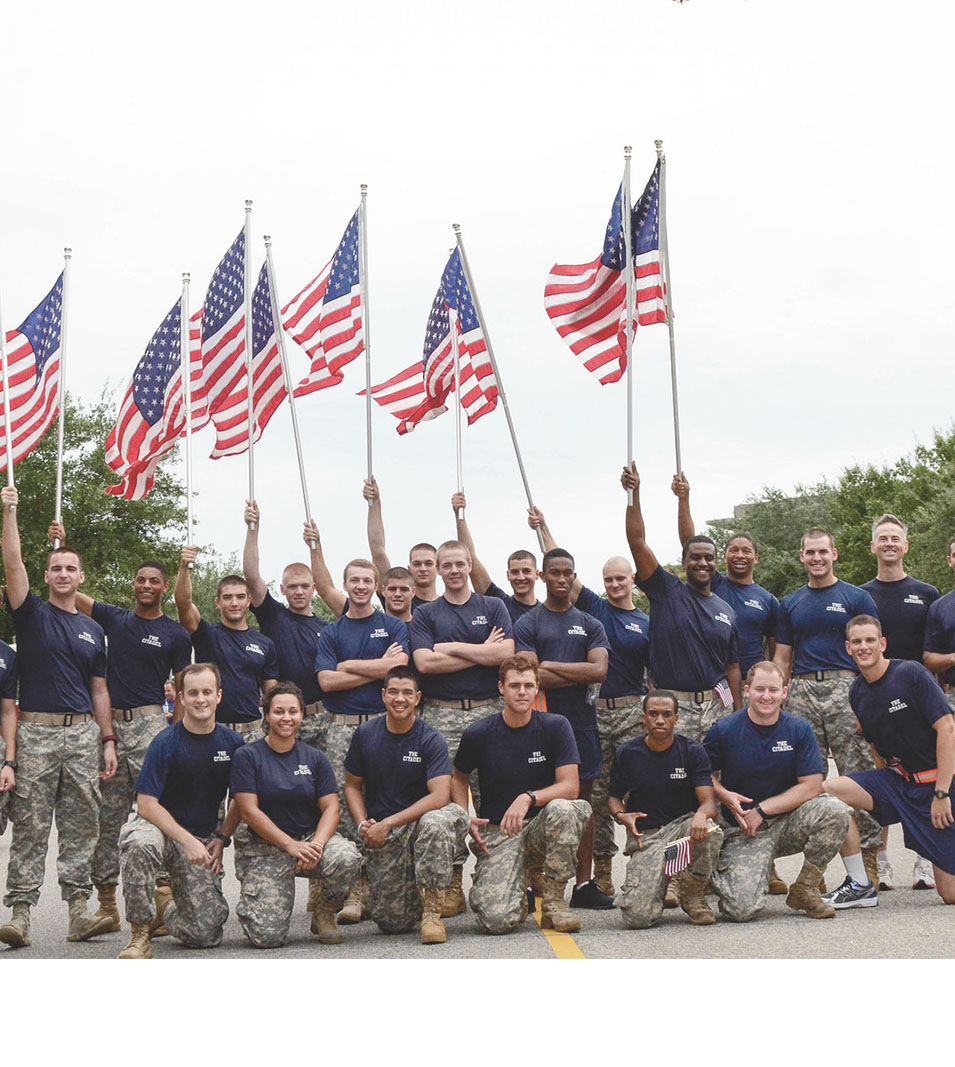 9/11 Heroes Run
---
2018 Pennsauken, NJ
The 9/11 Heroes Run 5k +1M fun run/walk welcomes runners, ruckers, and walkers of all levels and of all ages. Events take place all over the world, on or near September 11th, and are 100% organized by local community volunteers. It is the perfect opportunity for your community to personally come out and thank your local veterans, their families, and first responders in an annual, fun, and family friendly environment!
Directions
ADDITIONAL RACE DETAILS
Packet pick up will be held Friday, September 7th from 10am-7pm and Saturday, September 8th from 10am-5pm at Haddonfield Running Company: 121 Kings Highway East, Haddonfield, NJ 08033.
Race day packet pickup begins at 7:30am.
9/11 Memorial Ceremony and Award Ceremony follow the race.
This is a fun-filled family event with sponsors tents, free food and a section of children's activities.
Registration Pricing & Timeline:
May 27 - July 31 @ 11:59pm

5K Individual Registration: $25
5K GORUCK DIvision Registration: $25
1 Mile Fun Run/Walk Registration: $15
Family Pack of 4 Registration: $80
5K Active Duty Military or First Responder: $22.50

10% discount - will be required to show valid government ID of active duty status when picking up packet

August 1 - August 22 @ 11:59pm

5K Individual Registration: $27.50
5K GORUCK Division Registration: $27.50
1 Mile Fun Run/Walk Registration: $17.50
Family Pack of 4 Registration: $90
5K Active Duty Military or First Responder: $24.75

10% discount - will be required to show valid government ID of active duty status when picking up packet

August 23 - September 5 @ 11:59pm (Online Registration Closure)

5K Individual Registration: $30
5K GORUCK Division Registration: $30
1 Mile Fun Run/Walk Registration: $20
Family Pack of 4 Registration: $100
5K Active Duty Military or First Responder: $27

10% discount - will be required to show valid government ID of active duty status when picking up packet
NOTE: if you are not registered by 11:59pm EST on August 31, you are not guaranteed a race shirt or participant memorabilia
Race Day (if applicable)

5K Individual Registration: $35
5K GORUCK Division Registration: $35
1 Mile Fun Run/Walk Registration: $25
Family Pack of 4 Registration: $115
5K Active Duty Military or First Responder: $30

10% discount - will be required to show valid government ID of active duty status when picking up packet
Ways To Participate
You Can Participate In Many Different Ways
001
60,000+
Veterans + Survivors Empowered
002
100,000+
Spartan Members
003
240,000+
Youth Living "If Not Me, Then Who..." Movement