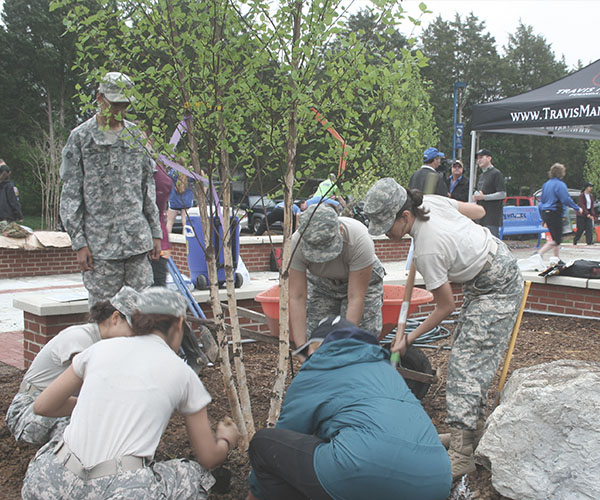 Join George Mason's Student Veterans of America and Travis Manion Foundation for Operation Legacy 2018 in Alexandria, VA in partnership with The Mission Continues, Wounded Warrior Project and Service Year Alliance. We are also thankful for the support of 

Minority Veterans of America. 
#OpLegacy will honor Fallen Heroes for a day of service at Mount Vernon High School (MVHS) supporting A Place to Stand, an organization that sources and produces sustainable agriculture for distribution to those in need and to eradicate homelessness and hunger in the Northern Virginia area. MVHS

 will be its flagship distribution and production garden. 

 
Team projects include landscaping, gardening, and construction of benches, a farm stand, garden beds, and a stage. 
Register Today