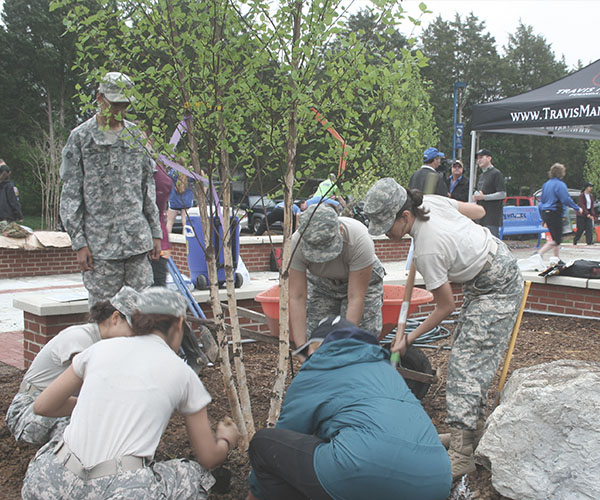 Join TMF for a Trinity River Trash Clean Up. It is near the Historic Stockyards of Fort Worth and Marine Creek Trail on the West Fork of the Trinity River between Northside Drive Bridge and Samuels Drive Bridge. 
The project is to honor and pass forward the legacy of our fallen heroes of the Battle of An Nasiriyah, Iraq. A memorial bench is being dedicated along the Trinity River during the 15-year reunion of this battle on March 24th, 2018. This project is made possible by Streams & Valleys and the Tarrant Regional Water District. 
You must be registered by March 23rd to guarantee yourself a t-shirt. 
Register Today