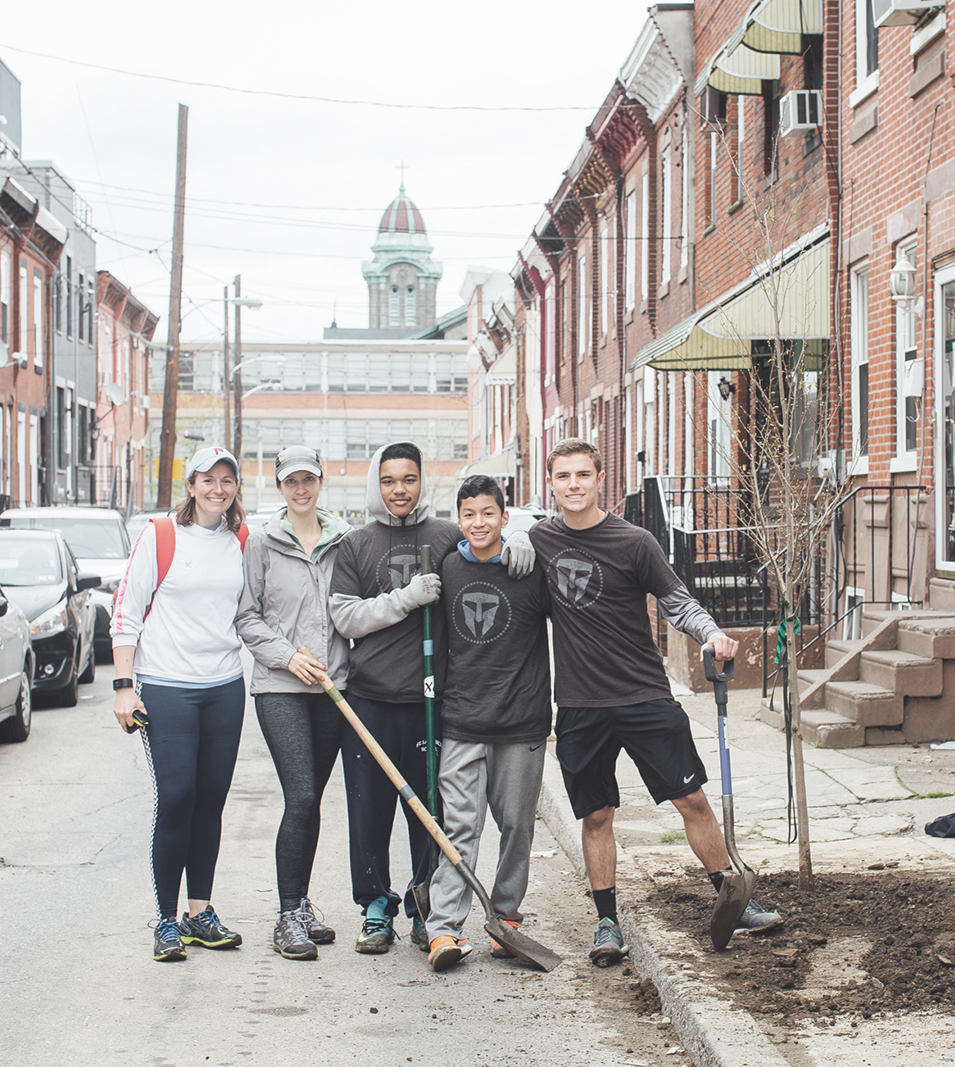 Please join TMF, youth leaders from Region III of the Army and Air National Guard Youth and Family Programs Regional Conference, Philadelphia area families of the fallen, and the Pennsylvania National Guard Survivor Services to plant trees in the Philadelphia Navy Yard.
 We honor the legacy of Philadelphia's fallen by putting character in action through this service to our community, including Army Sergeant Matt Sandri, Army Lieutenant Demetrius Frison, Marine Corps Lance Corporal John Byrd, Army Sergeant and Philly Police Officer Gennaro Pellegrini, among several others.
 Details:
Volunteers will link up at 1:00 pm at the M Quarters, located at 1321 Intrepid Avenue, (closest to the Broad Street and Intrepid Avenue intersection.)  Parking is easy nearby on weekends.  After short opening remarks, we'll split into several small groups and plant trees along the Navy Yard's PHS designated arboretum corridors. Trees will be maintained by Pennsylvania Horticulture Society's Navy Yard tree tenders. 
 For more information about the event itself, please contact charlie.elison@travismanion.org
 If you're a Survivor Family Member interested in knowing more, please contact US Army Survivor Outreach Services: 
martin.t.rafalko.ctr@mail.mil
Register Today