Operation Legacy
St. Joe's Prep- Philadelphia, PA
23 - Apr - 2018

thru

27-Apr-2018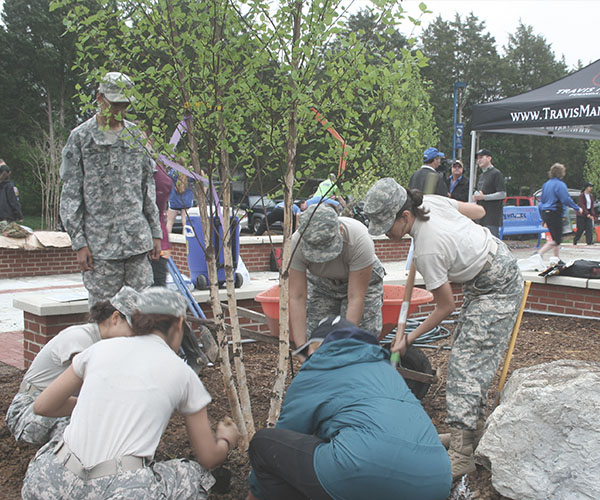 Leadership Awareness Week will take place at St. Joe's Prep in the week following the Operation Legacy Project in Point Breeze on Saturday April 21st. On each day of the week of April 23rd, TMF Hawks will lead the school in a reflection on leadership virtue like integrity, courage, ethical decision-making, etc. There will also have a veteran speaker talk to students on leadership, and invite any interested students to help design a follow-up project in May. 
T-shirts will be available on a first come, first serve basis. 
This project is closed to the public but for more ways to get involved with Operation Legacy please visit the Virtual Volunteer page. 
Registration is closed for this Event.