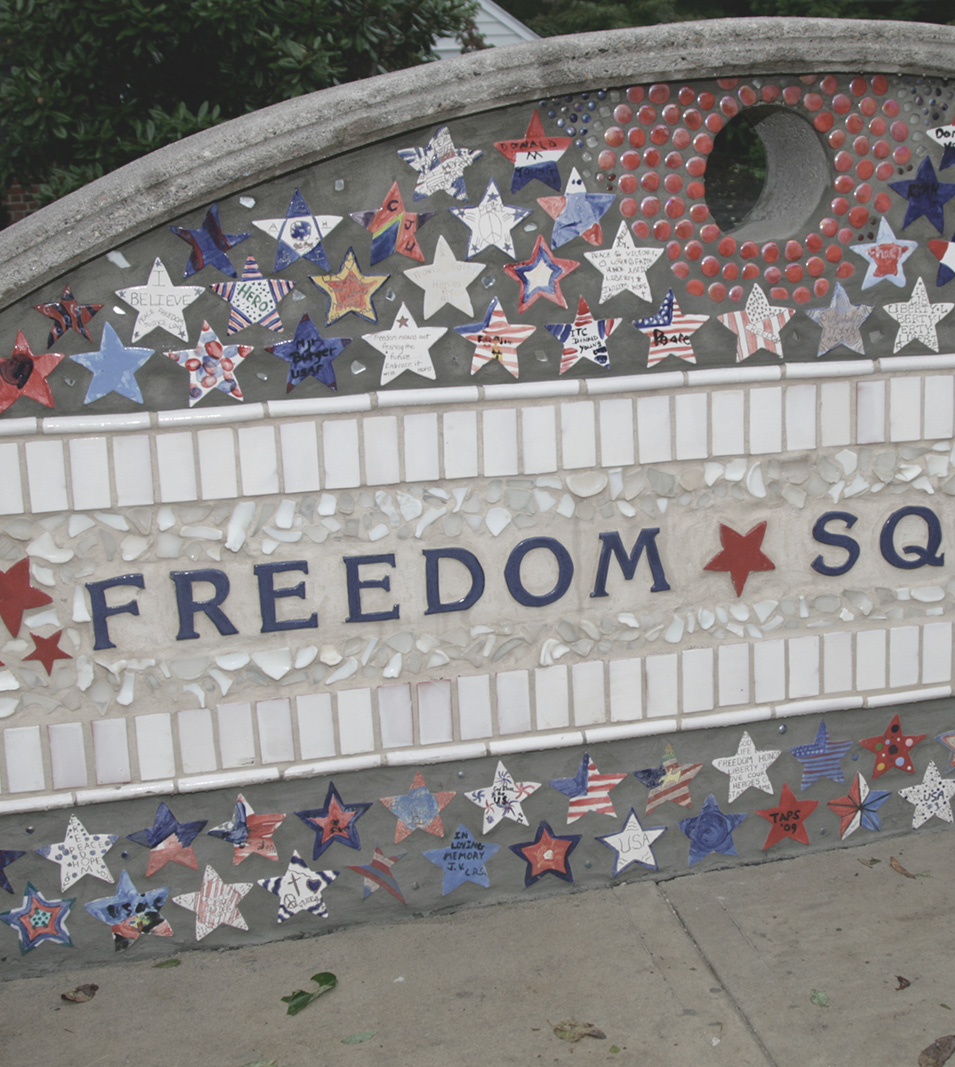 Doylestown is home to Freedom Square, which is a community built mosaic memorial, located at Pine St & Garden Alley in Doylestown Borough. The Travis Manion Foundation created the memorial in 2009 to honor all those who have fought for the cause of freedom. This private space holds a special place in the community, and on Saturday, September 23rd, 2017 there will be a dedication ceremony for Bucks County Fallen Heroes Banners to be permanently displayed in Doylestown's Freedom Square starting at 4pm. This event is open to the public.
This undertaking is in partnership with the local chapter of the American Gold Star Mothers, the Goldman Family, and the Travis Manion Foundation. 
A large turnout is anticipated, including local several Gold Star Family members. CBS Radio Talk Show Host Dom Giordano, will serve as emcee, and guest speakers will include:
Brian Fitzpatrick - Pennsylvania 8th Congressional District Representative
Rhonda Worthington –President, North Penn Chapter of the American Gold Star Mothers, and Mother of SOC(SEAL) Eric Shellenberger
Ryan Manion – President, Travis Manion Foundation, and sister of Marine 1st Lt. Travis Manion
Regarding the dedication of the Bucks County Fallen Heroes Banners, Ryan Manion said: "We are proud to offer this venue as a permanent home to memorialize all those who served in the Global War on Terror that are no longer with us. The banners to be displayed in Freedom Square will honor every Bucks County post-9/11 Fallen Hero in perpetuity, and will provide a private place of reflection for their families."
The formal unveiling ceremony of the banners will be open to the public, and will signify the community's commitment to those who have sacrificed their lives for our freedom. 
Fundraising is still ongoing, and the goal is to raise $50,000 for the completion of this project. Help support by, Donating Here.