#TheHonorProject
#TheHonorProject at Fort Leavenworth National Cemetery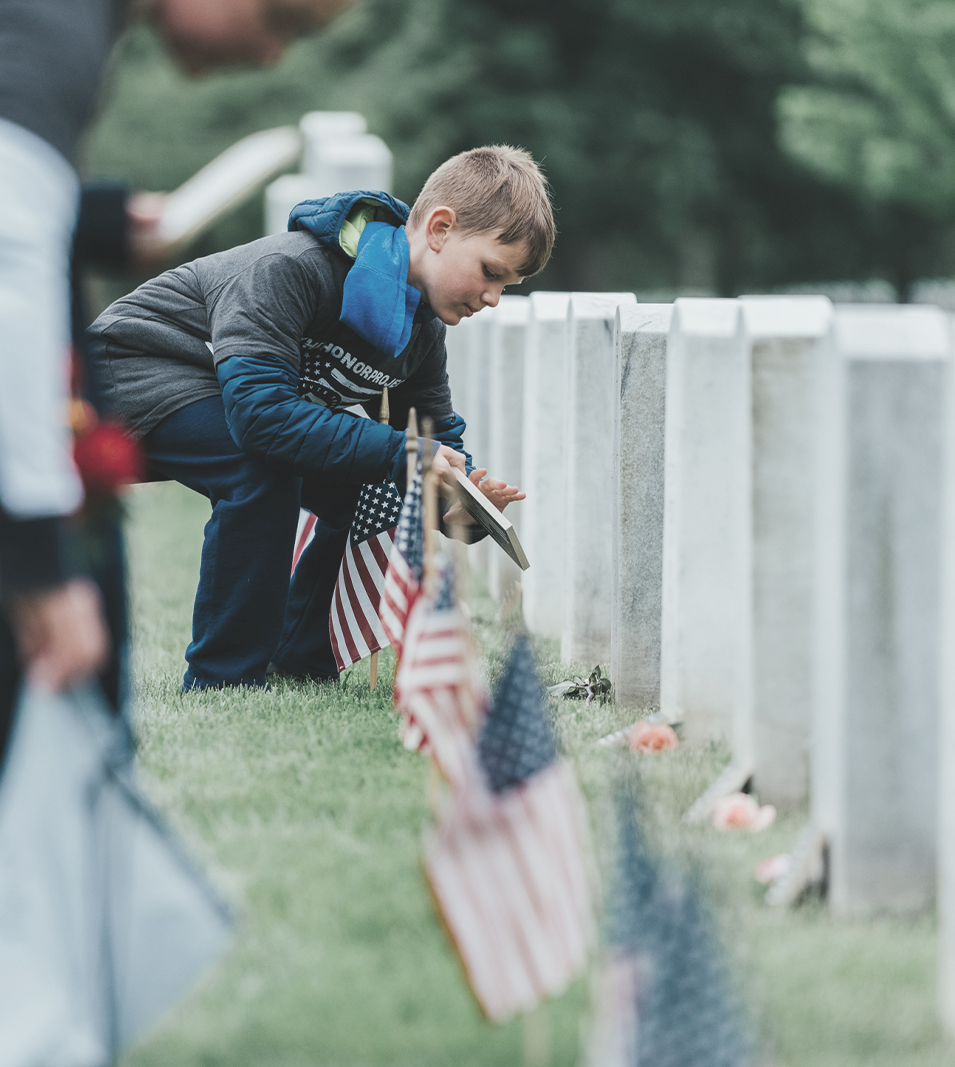 Join TMF as we stand in for our families of the fallen this Memorial Day at participating national cemeteries across the country.
During this project volunteers will either lay hand-crafted Flags of Valor coins at interment locations of our fallen heroes. Please bring comfortable shoes and bags to support this effort.
Details regarding your specific volunteer location will be sent via email at a later date.
Register Today