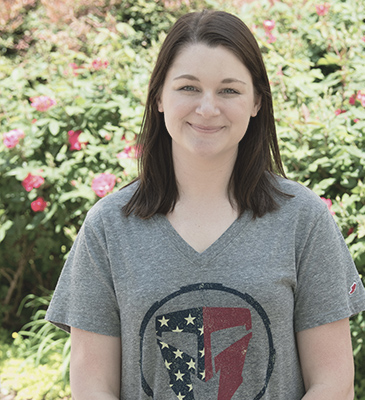 Top Character Strengths
KINDNESS - JUDGEMENT - PRUDENCE
Personality Profile
What character strength do you value the most and why?
I value my top character strength, Kindness, the most since it impacts every part of my life. It is never a bad time to be kind to one another and it can be shown in many different forms. It brings me great joy to see somebody's joy increased by something I was a part of, either by baking some cookies, or just being there as a friend.

How do your top character strengths support your work at TMF?
The combination of these three characters I believe work well together with program coordination since understanding what we need and being able to make the right decision on it, all while maintaining a kind composure is imperative to this position.


What do you enjoy most about working with veterans, survivors, and inspired civilians?
I love to talk with them and learn their story, from their hometown to where they are now. Everybody has a unique story but the US military is something that we all have in common and brings us together from around the world.
01
Education
B.A., Cinema and Television Arts from California State University, Fullerton.
02
Skills and Expertise
Logistics, Flexibility, & over analyzing movies.
03
Passions and Interests
Movies, TV shows, reading, exploring with my dog, and baking/cooking.
04
Military Connection
Spouse of active duty US Navy sailor.
001
60,000+
Veterans + Survivors Empowered
002
100,000+
Spartan Members
003
250,000+
Youth Living "If Not Me, Then Who..." Movement