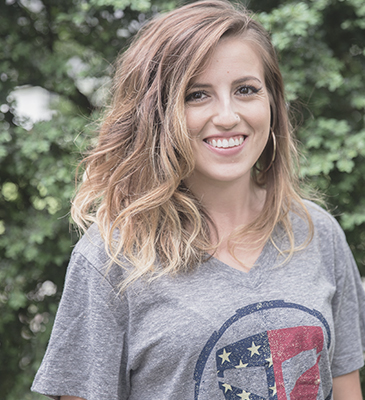 Top Character Strengths
GRATITUDE - KINDNESS - SPIRITUALITY
Personality Profile
What character strength do you value the most and why? 
Kindness. Noticing what other people need and then meeting those needs brings me a deep sense of fulfillment and joy. People need to feel loved, cared for, and sought out by others.

How do your top character strengths support your work at TMF? 
TMF sees the need to empower and assist our military community, families of the fallen, and youth; it's a powerful illustration of relationship-building, love, engagement, and purpose-driven living.

What do you enjoy most about working with veterans, survivors, and inspired civilians?
Seeds are constantly being planted across diverse landscapes; I hear stories from inspired, servant-hearted individuals from all walks of life – from veterans to survivors to youth and grandparents – who took initiative in their communities because they heard someone else's story of service and leadership. So many different types of people spur one another on to lead character-driven lives. That's sufficient reason to be grateful for my position at TMF.
01
Education
A.A., Advertising and Marketing Communications from Fashion Institute of Technology; B.A., Communications from Messiah College

02
Skills and Expertise
Interpersonal/People Skills, Flexibility, Eye for Detail, and Writing/Editing

03
Passions and Interests
Being Outdoors, Cardio Yoga, Writing, Hiking, Drinking Coffee with my Husband and Friends, and Volunteering.

04
Military Connection
I have no direct military connections, but I'm grateful for those who serve!

001
60,000+
Veterans + Survivors Empowered
002
100,000+
Spartan Members
003
250,000+
Youth Living "If Not Me, Then Who..." Movement