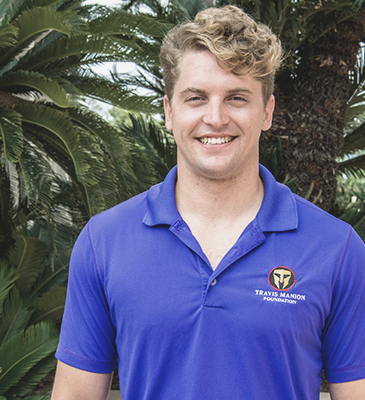 Top Character Strengths
HUMOR - CURIOSITY - GRATITUDE
Personality Profile
What character strength do you value the most and why?
Humor and playfulness. I'm never bored because I make most things I do enjoyable!

How do your top character strengths support your work at TMF?
Gratitude is very important for this job. I was fortunate enough to have many good role models growing up. As an adult I try to remember that when I work with young people that aren't as fortunate.

What do you enjoy most about working with veterans, survivors, and inspired civilians?
These people have perspective! Their priorities are in the right order. Veterans, survivors, and inspired civilians know what is important in life and what isn't!
01
Education
BA in History, North Carolina State University
02
Skills and Expertise
Air Assault/Raid Tactics, Powerpoint
03
Passions and Interests
Music, Outdoors, Animal Husbandry
04
Military Connection
Former Marine Corps Infantry Officer
001
60,000+
Veterans + Survivors Empowered
002
100,000+
Spartan Members
003
250,000+
Youth Living "If Not Me, Then Who..." Movement