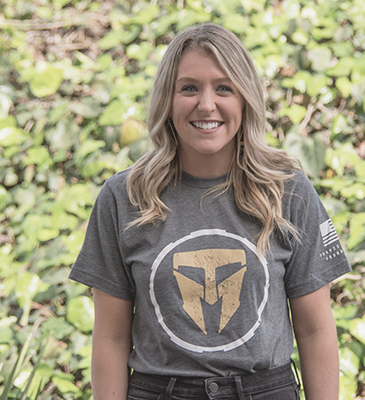 Top Character Strengths
LOVE - HONESTY - ZEST
Personality Profile
What character strength do you value the most and why?
The most powerful human emotion is love. I believe in sharing love with people all around, even those whom you will never meet. The world always needs love.

How do your top character strengths support your work at TMF?
I approach life with excitement and am always bringing energy with me wherever I go. My character strength of Zest will allow me to get others as excited about TMF as I am. I believe honesty is the backbone to all genuine relationships, personally and professionally. I use communication, consistency and trust to build lasting relationships.


What do you enjoy most about working with veterans, survivors, and inspired civilians?
I am inspired by people and helping them pursue their passions. The opportunity to work with individuals who have the team/family mentality to help others and leave people better than they found them is what makes me excited to get going every day!
01
Education
BA in Communications.
02
Skills and Expertise
Relationship building, event planning, youth development.
03
Passions and Interests
Sports, volunteering, health & fitness- working out.
04
Military Connection
Although I have no direct connection, I honor the bravery, commitment and passion these individuals possess to serve our great country.
001
60,000+
Veterans + Survivors Empowered
002
100,000+
Spartan Members
003
250,000+
Youth Living "If Not Me, Then Who..." Movement