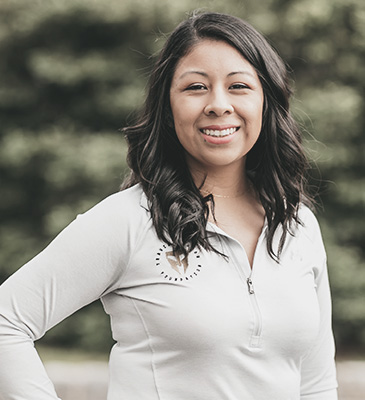 Top Character Strengths
APPRECIATION OF BEAUTY & EXCELLENCE - HONESTY - HUMOR 
Personality Profile
What character strength do you value the most and why? 
I value Honesty the most. I believe if you are courageous enough to be vulnerable with yourself and others; you are capable of growing and overcoming any obstacle.
How do your top character strengths support your work at TMF? 
My top character strengths allow me to look at situations in a different perspective. I believe by spreading positivity through laughter and appreciation of the small things, this enables others to find a newfound sense of gratitude when facing difficult moments in life.

What do you enjoy most about working with veterans, survivors, and inspired civilians?
In my role, I have the privilege of ensuring the memories of our fallen heroes are kept alive. Personally I believe our final death is the last time our name is spoken in this world. Therefore, I enjoy creating a space of vulnerability for our survivors to be able to talk about their loved ones. Being an Army veteran myself, I honor each fallen hero as my brother/sister in arms.
01
Education
Currently enrolled at Southern New Hampshire University for B.A. in Graphic Design and Media Arts.
02
Skills and Expertise
Graphic Design, SAP, Relationship Building, Training, Bilingual (English and Spanish).
03
Passions and Interests
My passions include playing soccer, hiking, and spending time outdoors to recharge and connect with nature. I love traveling, thrifting, and going to museums with my significant other!
04
Military Connection
Army Veteran, U.S. Army Chemical Corp. Proudly served with 16CAB, 46ASB and 10MTN, 1-87INF.
001
78,000+
Veterans + Survivors Empowered
002
200,000+
Spartan Members
003
550,000+
Youth Living "If Not Me, Then Who..." Movement