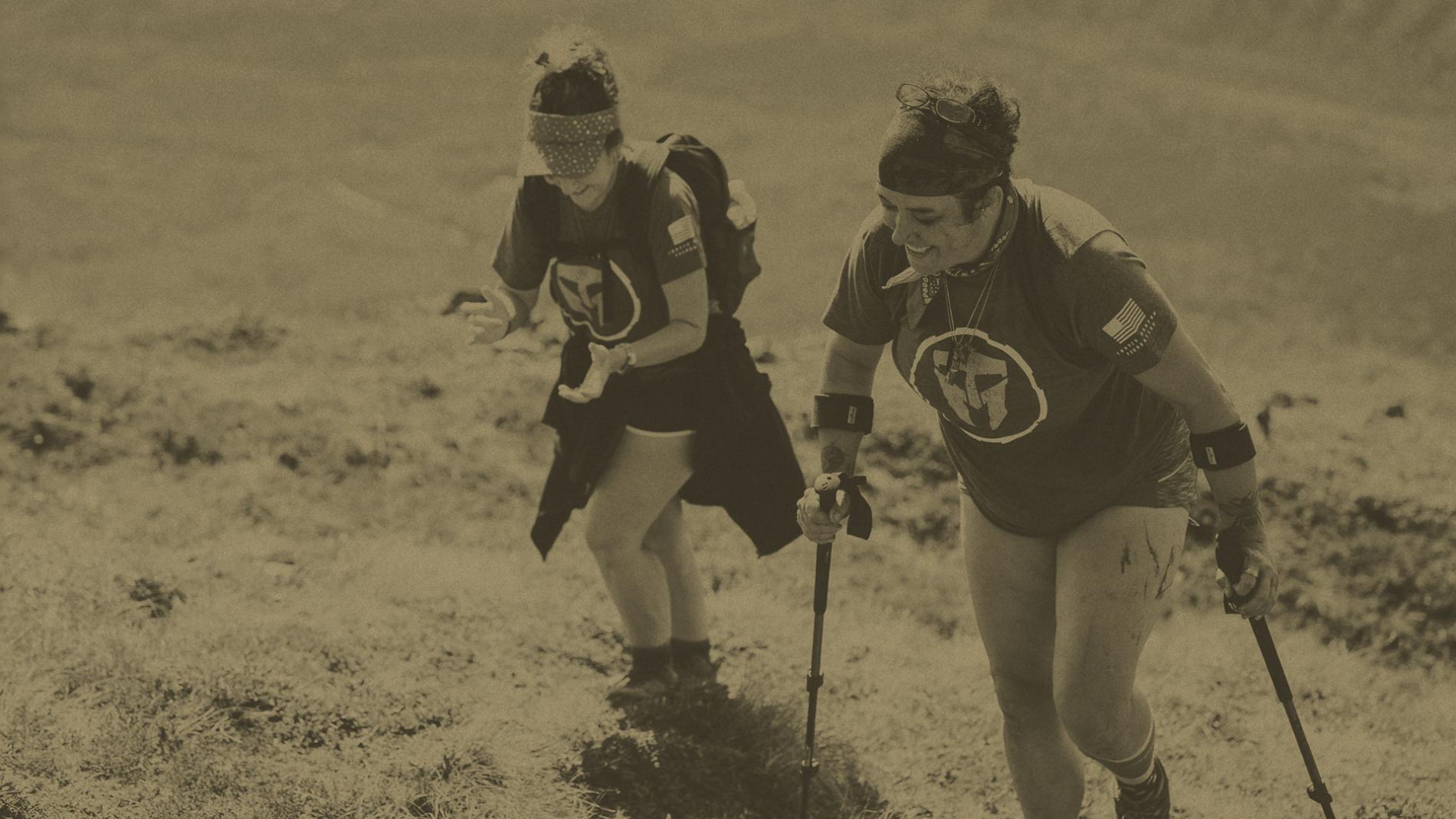 Expeditions
Build your legacy while honoring their service_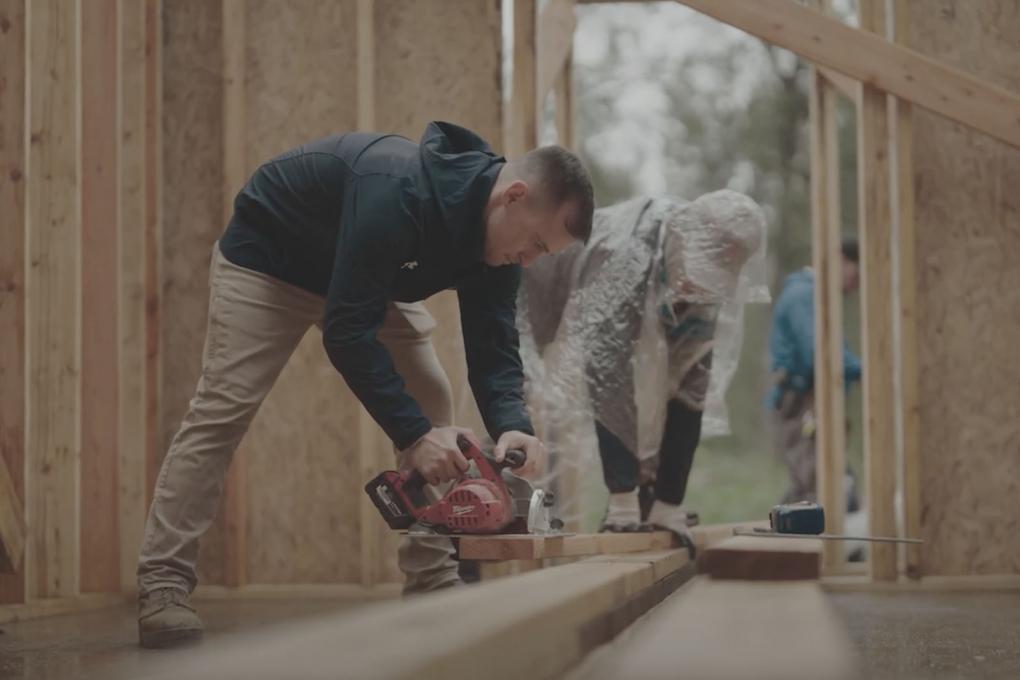 What are TMF Expeditions?
Building Communities
Healing together by helping others
---
TMF Service Expeditions provide unique character and leadership development opportunities for families of the fallen. We provide participants the opportunity for a 5-7 day Expedition to a community in need where they create long-lasting impact, carry on their loved one's legacy of service, and build their own path forward.

Families of the fallen work through our positive psychology and strengths-based curriculum in addition to completing local community service projects to honor the fallen. Expedition participants leave this life-changing opportunity inspired and equipped to lead in their communities, embodying the "If Not Me, Then Who…" ethos.
EXPEDITION DETAILS
Honor and Serve Community and Self
Service Expeditions provide more than a support system for families of the fallen; they lay the groundwork for participants to continue to lead and serve in the selfless spirit of those we have lost.
For many participants, a TMF Expedition is a pivotal step in the healing journey. TMF provides the curriculum, resources, and support to develop survivors' character and leadership skills so they may go on to lead in their communities. Through this program, TMF empowers families of the fallen to nurture post-traumatic growth and build resiliency.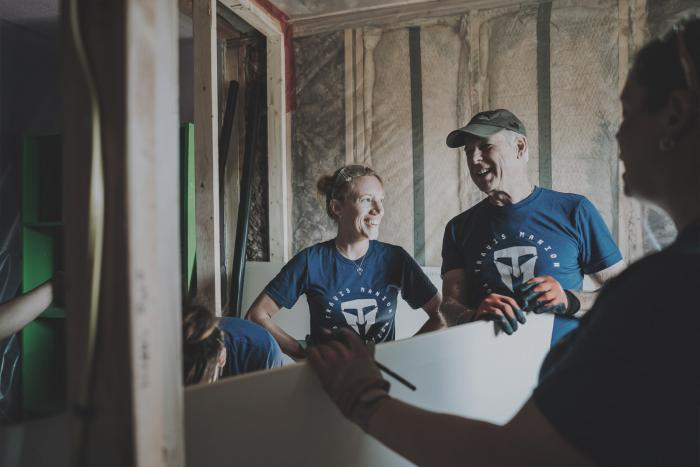 TMF Expeditions take participants across the United States. Families of the fallen practice self-reflection and exploration, build relationships, and identify their own action plan to lead and serve.
Communities we continue to serve include Alaska, Montana, Georgia, Louisiana, and Puerto Rico. Service projects range from disaster recovery, home repair, and conservation efforts. We strive to make sustainable impact in all communities we visit by partnering with local nonprofits to support their work. We are committed to serving the communities we've made close connections to year after year.
LEARN MORE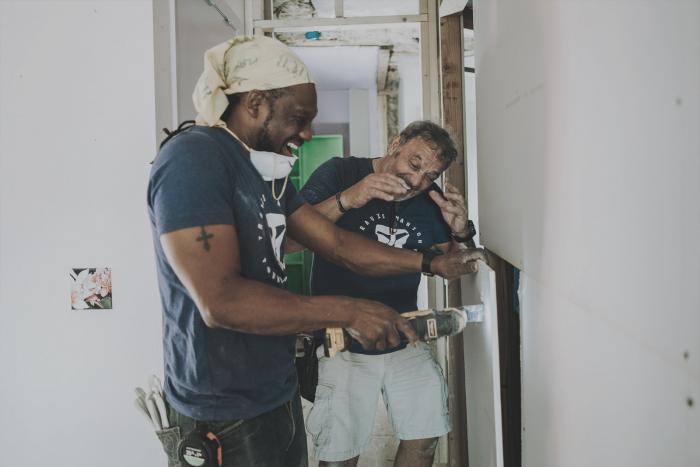 The Value of Expeditions
Check out reflections from Expedition Participants on the impact of participation on their healing journeys.
Erica Johnson
Spouse of Fallen Servicemember
"We all grieve differently and, at some point during the process, it can consume us to a point of believing we just don't know how we are going to make it. Expeditions help us meet and bond with others who are going through, engage in activities that some of us thought we never could or would do, honor our loved ones through service to others, find strengths we thought we never had, and find and/or redefine that special purpose we have in life; thus giving us that courage to drive on and move forward."
Daniel Bertolino
Son of Fallen Servicemember
"I can't think of a better way to honor my dad than by serving alongside my brother. Our Father was a very service-oriented person and was all about initiative. He taught us that we should never have to be asked for help, we should always offer a helping hand."
Amy Reid
Sister-in-Law of Fallen Servicemember
'"This expedition gave both my sister and I a much greater sense of hope. Seeing the other family members who were further out from their loss living successful and joyful lives was wonderful. The pain will never go away, but we can still be happy. That was the greatest lesson I learned last week."
Serve in their Honor
Search for Upcoming Expeditions
Survivor Expedition

2023 - Arizona

16 - Oct - 2023 thru 20-Oct-2023

Get Involved

Survivor Expedition

2024 - Puerto Rico

28 - Jan - 2024 thru 03-Feb-2024

Get Involved
The Official Airline of Travis Manion Foundation
Additional Information
Commonly Asked Questions

What are the costs associated with participating in a TMF Expedition?

TMF covers all travel, accommodation, food and service project related costs. We encourage participants to bring pocket money in case they'd like to purchase souvenirs, etc. 

Who is eligible for TMF Expeditions?

Siblings, spouses and partners, parents, and children of fallen heroes are all welcome. Participants who have gotten the most out of this experience are typically over 18 months out from their loss.

What are the age restrictions to go on an Expedition?

You must be over 18 to attend the majority of our Expeditions. There is no upper age limit. Every year we offer one Teen Expedition which is open to teen family members of the fallen between the ages of 15-18 years old.

Can I apply for an expedition even if I've never volunteered with TMF before?

Yes, prior engagement with TMF is not required to apply to an Expedition.

Will I have the opportunity to meet the other participants prior to our Expedition?

Yes, TMF staff will host multiple virtual meetings prior to the in-person experience to ensure participants feel prepared for the trip and can begin building relationships with their group.

Who will I be sharing a room with?

It depends on the location of the Expedition, but participants are typically two to a room.

If I fill out an application, do I automatically get a spot on the trip?

No, after you submit your application TMF staff will be in touch with you to alert you of your selection status.

Will I be provided with a packing list?

Yes, once you are selected for an Expedition you'll receive a packing list specific for that location.

Who can I contact if I have additional questions?

Robyn Magee - Manager, Expeditions and Survivor Engagement

Email: robyn.magee@travismanion.org
Growing Together
Explore Past Events
001
78,000+
Veterans + Survivors Empowered
002
200,000+
Spartan Members
003
550,000+
Youth Living "If Not Me, Then Who..." Movement