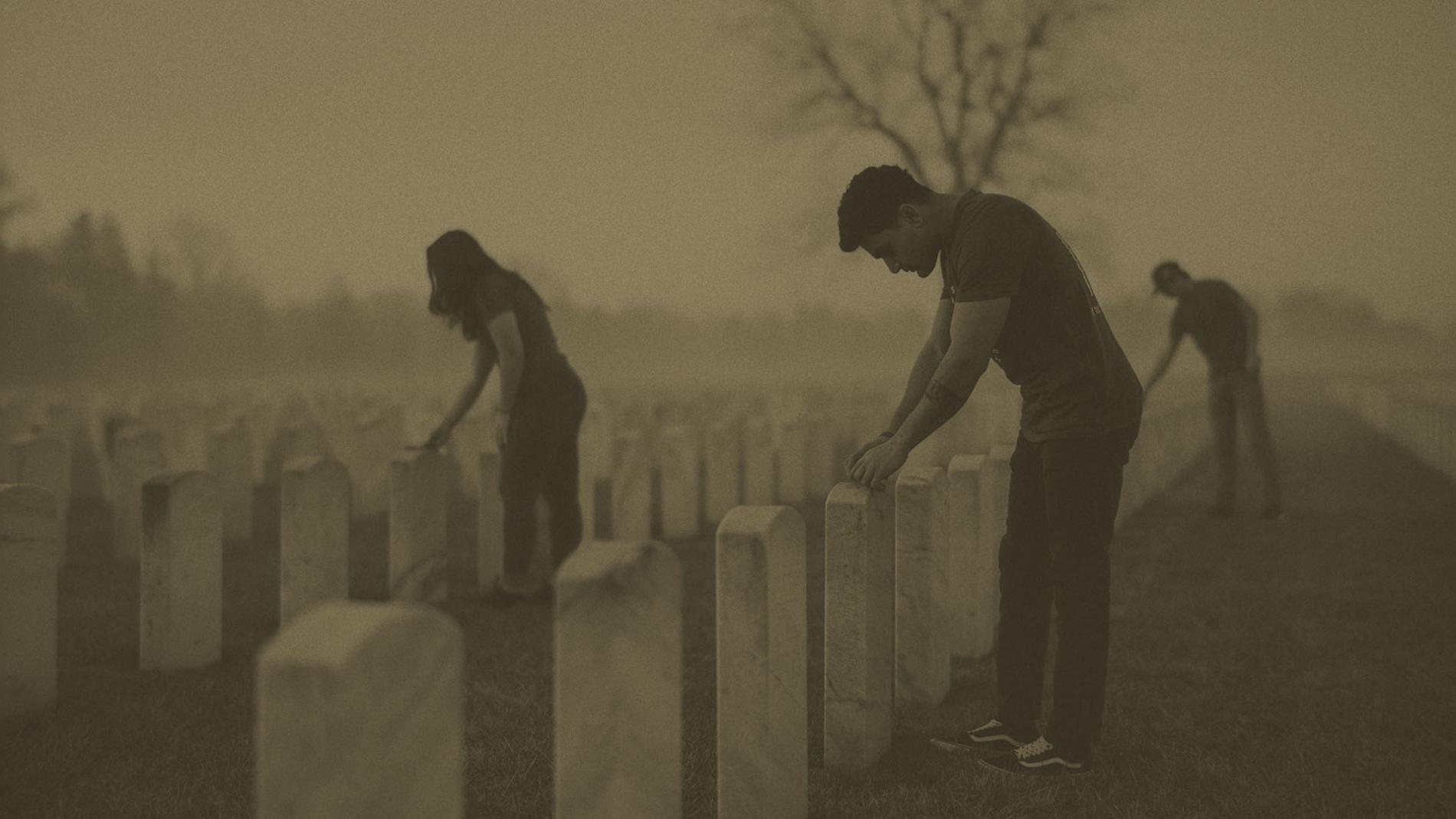 #THEHONORPROJECT
A Memorial Day Tradition of Honoring Our Fallen
STANDING IN FOR FAMILIES OF THE FALLEN ON A DAY OF REFLECTION
WHAT IS #THEHONORPROJECT?
---
This Memorial Day weekend, volunteers are mobilizing across the country to visit fallen heroes. This year, we're expanding to 14 national cemeteries, where volunteers will place hand-crafted Flags of Valor commemorative tokens at the resting places of fallen heroes and pause to reflect on their service and sacrifice. Spartans will be on the ground at Arlington National Cemetery as well as national cemeteries in Arizona, California, Colorado, Florida, Georgia, Kentucky, Michigan, New York, Pennsylvania, Texas, Virginia, and Washington state.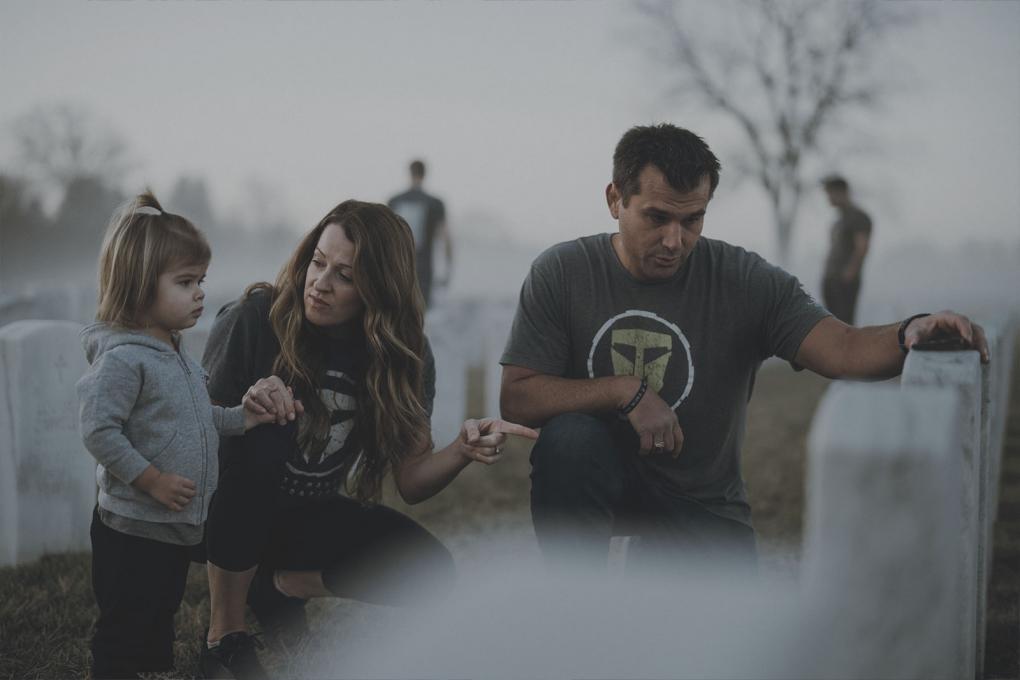 SUBMIT YOUR FALLEN HERO FOR OUR VOLUNTEERS TO HONOR
---
ALLOW US TO HONOR YOUR LOVED ONE
Submit the name of your family member or battle buddy so we can visit their place of rest in person on Memorial Day weekend, lay a hand-crafted Flags of Valor commemorative token at their interment location and pause for a moment of reflection. As with every effort we make to honor the fallen, this comes at no cost to you. If your loved one is resting at one of our participating national cemeteries marked on the map below, simply enter their name and information at the form linked here and our volunteers will pay tribute to them.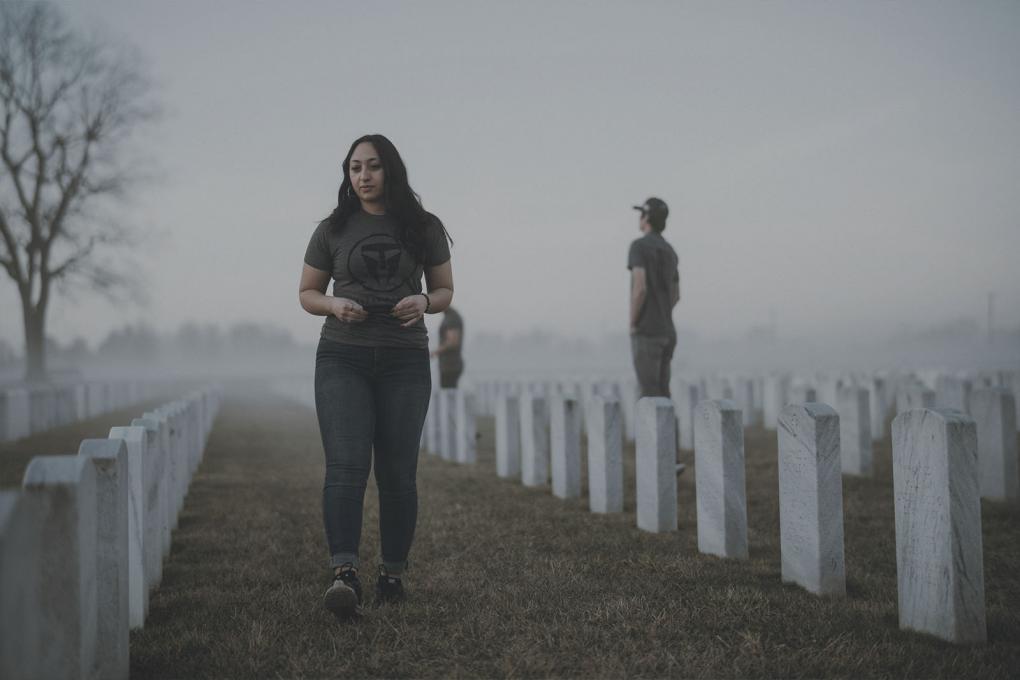 JOIN OUR VOLUNTEER EFFORT THIS MEMORIAL DAY WEEKEND
---
VOLUNTEER TO VISIT THE FALLEN
Volunteer with us this Memorial Day weekend to place hand-crafted commemorative tokens at national cemeteries across the country. Register beginning in late March to visit a national cemetery near you. If you'd like to get involved with our effort but cannot travel to one of our participating national cemeteries on Memorial Day weekend, we encourage you to join a volunteer-led event in your community. Learn more about those at the link below.
VOLUNTEER THIS MEMORIAL DAY WEEKEND
VOLUNTEER-LED EVENTS
Can't make it to one of our TMF-sponsored #TheHonorProject events? If you'd like to honor fallen heroes in your community this Memorial Day weekend, sign up to join one organized by another local Spartan.
Additional Information
SUBMITTING YOUR HERO

I am a family member of the fallen with a loved one interred at a participating national cemetery. Does it cost anything for my loved one to be visited and have a token placed?

There is no cost to submit your loved one for a visit. It is our honor to pay tribute to them on Memorial Day weekend.

Can you visit my loved one at my local National Cemetery?

For 2023, #TheHonorProject will only be visiting fallen heroes at

Arlington National Cemetery (Arlington, VA); Florida National Cemetery (Bushnell, FL); Fort Logan National Cemetery (Denver, CO); Fort Sam Houston National Cemetery (San Antonio, TX); Georgia Veterans Memorial Cemetery (Glennville, GA); Great Lakes National Cemetery (Holly, MI); Hampton National Cemetery (Hampton, VA); Jacksonville National Cemetery (Jacksonville, FL); Kentucky Veterans Cemetery West (Hopkinsville, KY); Rosecrans National Cemetery (San Diego, CA); Tahoma National Cemetery (Kent, WA); Washington Crossing National Cemetery (Bucks County, PA); West Point National Cemetery (West Point, NY); Valley of the Sun Mortuary & Cemetery (Chandler, AZ).

If you'd like to honor a fallen hero located elsewhere, you may choose to host your own volunteer-led event. Please note that if you'd like to host a volunteer-led event, you must express interest by completing the form linked here by May 5, 2023.

I am a family member of the fallen. May I also volunteer? 

Absolutely. We encourage families of the fallen to volunteer. Please register at your location of choice when registration opportunities open in late March. Event organizers will contact you with details in May.

Will I be able to tell if someone has visited my loved one?

Yes. Our volunteers will directly text or email you a photo of your loved one's interment site once they place their token, if you prefer. Some photos may also be posted on our social media platforms such as Facebook and Instagram.

What if I do not know the grave site location? 

Most of the time, you can look up interment locations on

national cemetery websites

, but that is not necessary. We do ask that you provide your best estimation - even if it's simply a section number - and we will take care of the rest. If you don't have that information, our volunteers will find it.

SERVING AS A VOLUNTEER

I registered as a volunteer. What are the details? 

TMF will contact all registered volunteers in early May to share details regarding exact dates for each national cemetery, meeting spots, procedures, times, and anything else you will need to know. Especially as it relates to Arlington National Cemetery, our team will be taking parking, rally points, and public transportation options into account. Volunteer registration for TMF-sponsored and volunteer-led events will close on May 12, 2023.

I want to serve but I'm not located anywhere near the participating national cemeteries and am unable to travel. Can I help in another way?

Absolutely.

If you'd like to get involved with our effort but cannot travel to one of our participating national cemeteries on Memorial Day weekend, we encourage you to join a volunteer-led event in your community or host your own. You can learn about events hosted by local Spartans here.
001
78,000+
Veterans + Survivors Empowered
002
200,000+
Spartan Members
003
500,000+
Youth Living "If Not Me, Then Who..." Movement