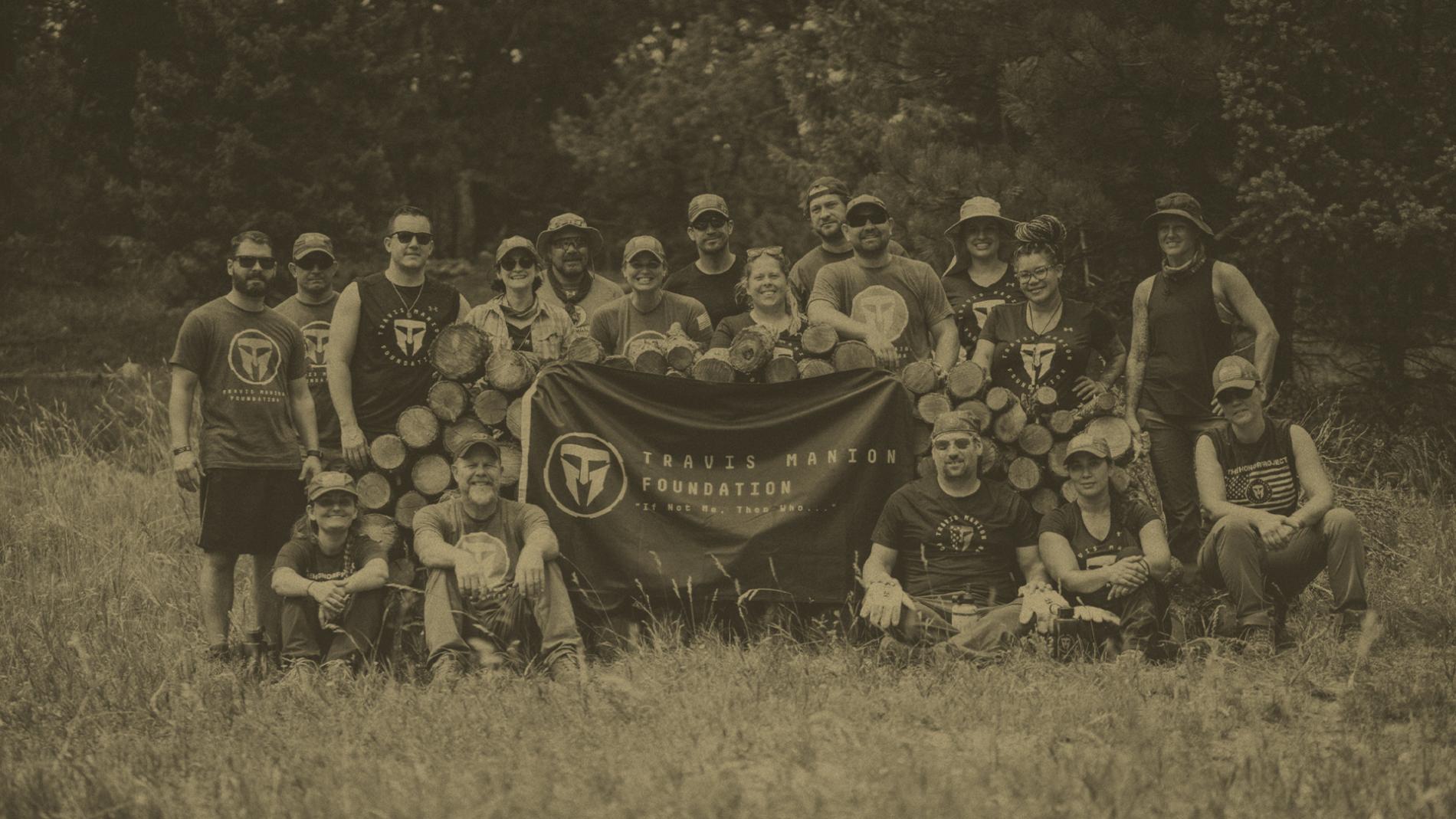 OUR IMPACT
EMPLOYING A DATA-DRIVEN APPROACH TO EMPOWER VETERANS + SURVIVORS_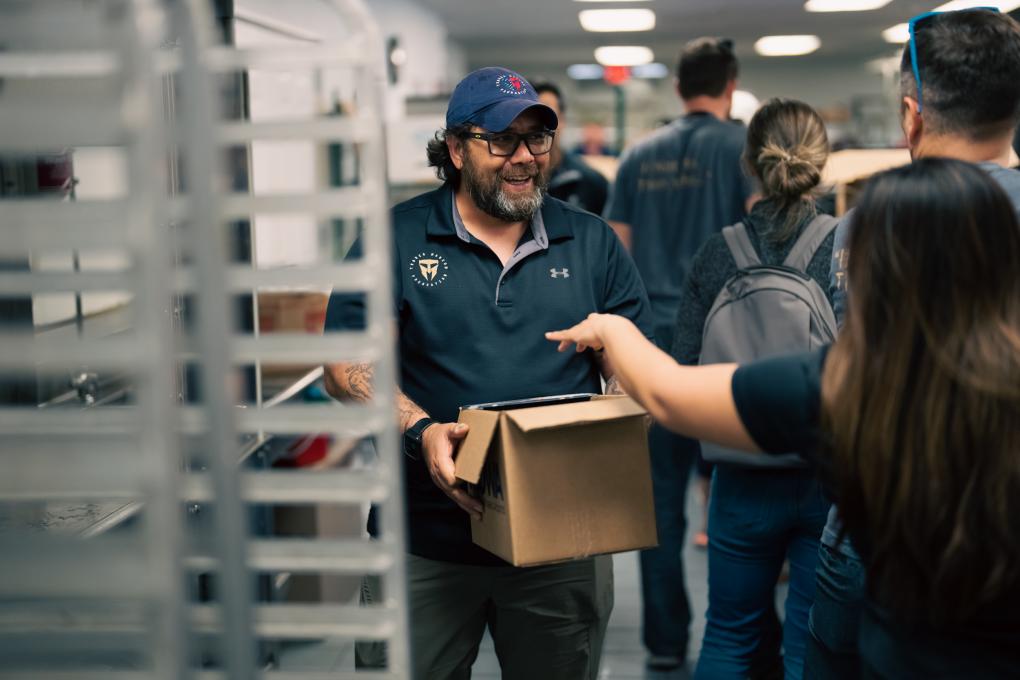 ADOPTING A SCIENCE-BASED APPROACH
PROGRAMS ROOTED IN POSITIVE PSYCHOLOGY
---
TMF programming focuses on investing in the mental health and well-being of veterans and families of the fallen so they can then move forward in developing character among youth and serving communities at large. To accomplish that, all of our programs are rooted in the science of Positive Psychology. Every resource and experience we offer is focused on empowering individuals to improve well-being in three key areas: finding purpose in their lives, developing meaningful relationships, and fully engaging in activities that leverage personal strengths. To ensure our efforts are effective, we regularly invest in research, most notably by surveying all participants before and after engaging in each of our programs.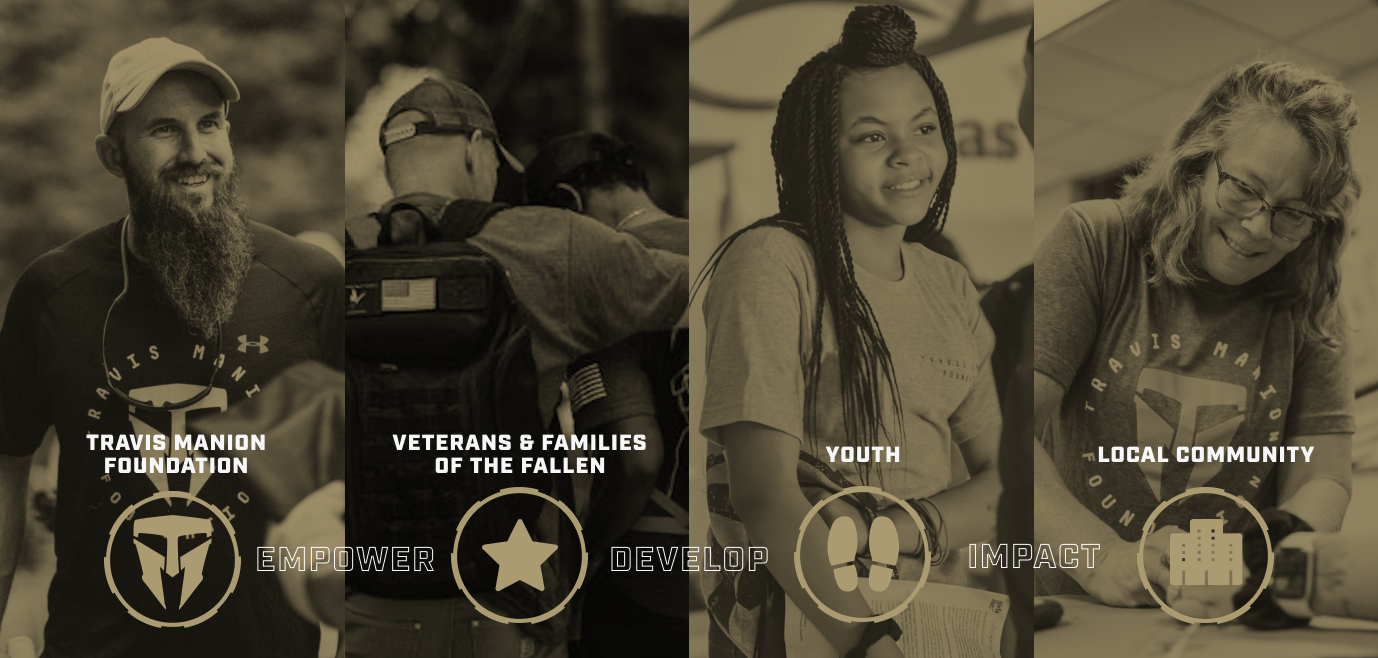 OUR IMPACT ON VETERANS + FAMILIES OF THE FALLEN
Research has continuously found that overall wellness and thriving increase with TMF involvement, and those scores also improve as involvement with TMF grows. Veterans and families of the fallen who were involved in 3 or more TMF programs experience greater improvements than those involved with only 1 TMF program. Veterans and survivors who train and activate as Mentors to youth through our proprietary Character Does Matter program report the greatest improvements.
Key Finding 1
As a result of participation in TMF programs, veterans and survivors feel connected to one another and their communities, leading to improvements in mental and physical health, and ultimately greater well-being and thriving.
Key Finding 2
As involvement with TMF increases, well-being and thriving improves.
Increase in Thriving Scores for Veterans + Families of the Fallen Based on TMF Participation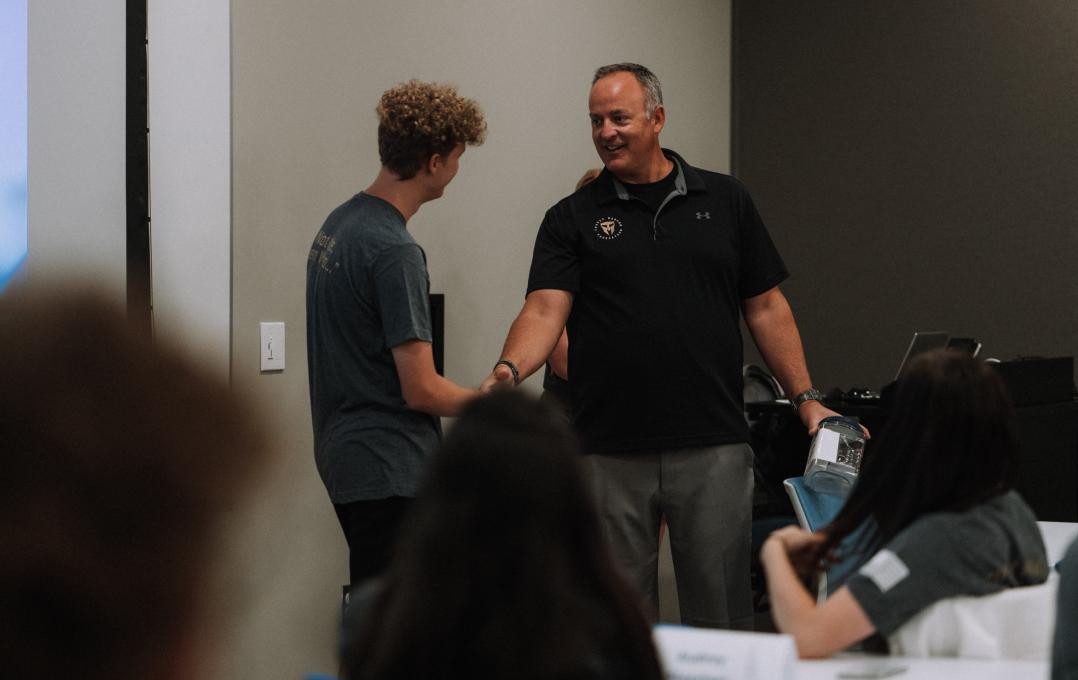 VETERAN CASE STUDY
USMC VETERAN SHARES STORY OF RENEWED PURPOSE
---
Like Marine Veteran Ben Alexander of Mesa, AZ, veterans credit our programs and our community with helping them to develop meaningful relationships, engage in activities that leverage their strengths, and find purpose in their lives. A 2021 report found that as a result of the connection our veterans feel once they participate in TMF programs, their mental and physical health improves, and ultimately they experience greater well-being.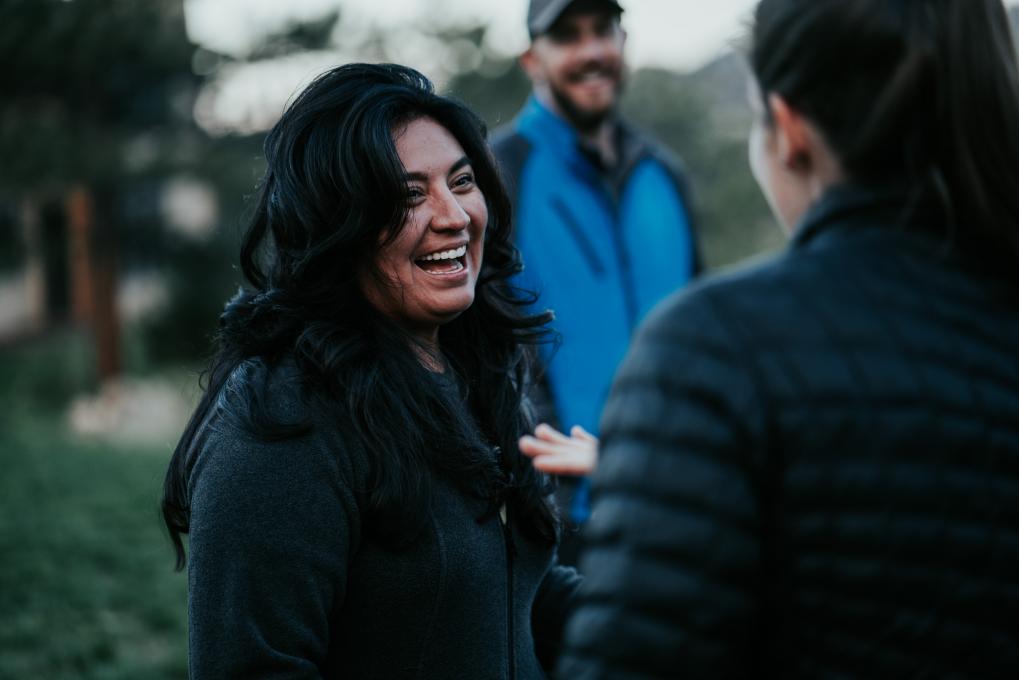 SURVIVOR CASE STUDY
GOLD STAR SISTER SPEAKS ON GRIEF AND HEALING
---
Like our veterans, 96% of families of the fallen report that once they become involved with TMF, their ability to handle challenges and difficulties improves. Monica Velez, who lost both of her brothers in service in Iraq, credits TMF for helping her "feel whole again." "This person that I had lost, that I didn't connect with anymore, I found her when I stood up and gave my first Character Does Matter presentation," Monica said. "As I looked up and stared at all those faces, I found being a sister again."
OUR IMPACT ON YOUTH
In addition to showing a positive impact among veterans and families of the fallen who engage with TMF, research has also continuously supported the positive impact our Character Does Matter program has on youth. According to research, our connections with schools and community organizations positively impact behaviors and attitudes among youth in areas like self-reflection, confidence and goal-setting, while also inspiring them to become agents of change long term. Findings also demonstrate that by interacting with Veteran Mentors, youth experience an increase in positive behaviors including being more compassionate and stepping in when others are being bullied, while reducing negative behaviors like truancy and drug and alcohol use.
Key Finding 1
Veteran Mentors positively impact students' behaviors and attitudes.
Key Finding 2
After completing the Character Does Matter program, young adults become agents of change.
of students report they are more likely to interfere when someone is being bullied, threatened or harassed
of students report they are more motivated to help others because of CDM participation
participate in or lead community service projects after joining CDM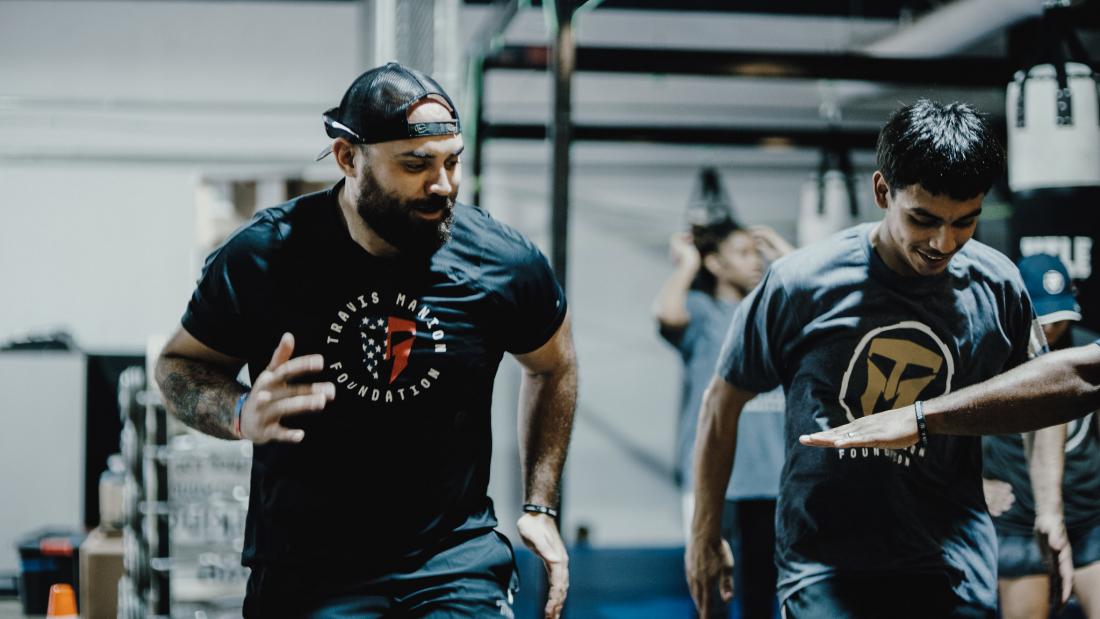 DEVELOPING CHARACTER IN FUTURE GENERATIONS
CREATING LONG-TERM BEHAVIOR CHANGE AMONG YOUTH
---
About 500,000 youth thus far have connected with TMF Mentors through our Character Does Matter program. Once those relationships are established, youth have demonstrated the positive mentorship they receive inspires them to change behaviors and increase their involvement in communities, most often through service projects. Youth nationwide now serve as positive influences in their schools, beautifying neighborhoods, serving vulnerable populations in their communities, and embodying the "If Not Me, Then Who…" spirit at home thanks to our Mentors.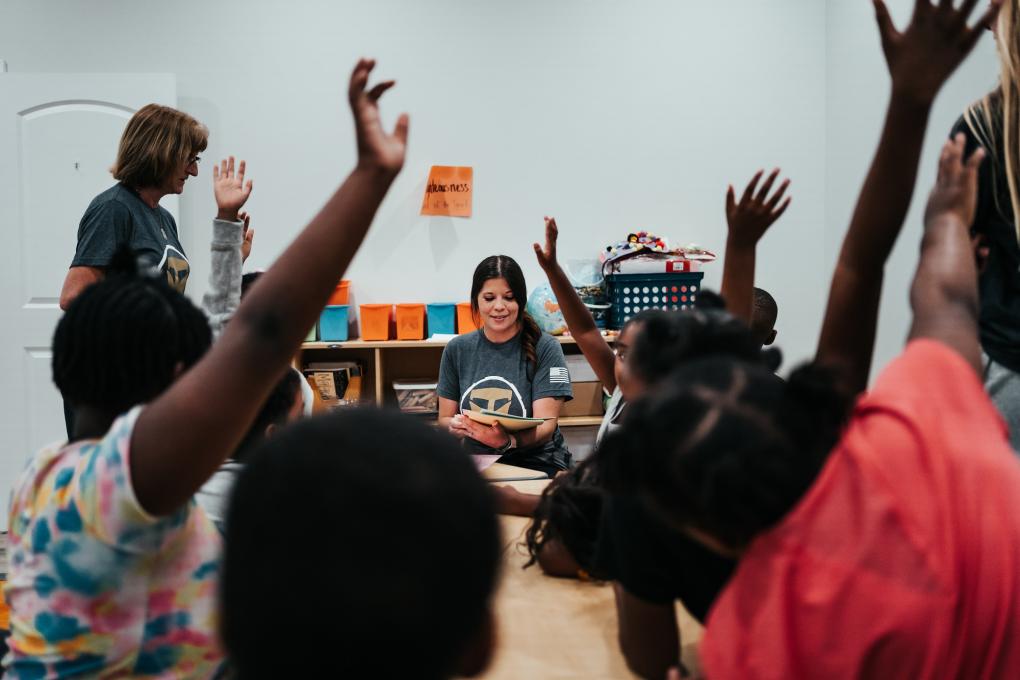 OUR IMPACT ON COMMUNITIES
UNITING COMMUNITIES + FILLING PRESSING NEEDS THROUGH SERVICE
---
By investing in the mental health and wellness of veterans and families of the fallen, we've empowered them to make a significant impact on youth as well as their communities at large. This is most evident in the work of our TMF Chapters, which have taken hold in 27 communities across the country. TMF initiatives - from our Character Does Matter program to our Operation Legacy service projects - have led volunteers to invest over 65,231 service hours throughout the country in the past year alone. The map below highlights locations of our regional offices, communities where local TMF Chapters are active, and other areas with TMF programming. In addition, we are also commissioning a study to better understand the global impact of our programs on communities where our veterans and survivors are leading the charge.
Cities Featured Above
Greater California
Orange County
San Diego County:
• Carlsbad
• Imperial Beach
• San Diego
• San Marcos
Georgia
Metro Atlanta:
• Decatur
• Fulton County
• Marietta
• Sharpsburg
New York
Greater New York:
• Huntington
• Hudson Valley
• Connecticut
Greater Texas
Austin:
• Austin
• Georgetown
Dallas/Ft. Worth:
• Arlington
• Dallas
• Ft. Worth
Greater Florida
Southeast:
• Boca Raton
• West Palm Beach
Illinois
Greater Chicago:
• Chicago
• Naperville
• Wheaton
North Carolina
Research Triangle:
• Chapel Hill
• Durham
• Raleigh
Greater Montana
Central:
• Great Falls
• Bozeman
Pennsylvania
Greater Philadelphia:
• Delaware Valley
• Doylestown
• Philadelphia
• New Jersey
National Capital Region
Northern Virginia:
• Fairfax County
• Alexandria
• Springfield
Southern Maryland
• Prince George's County
For More Insight on How TMF is Creating Impact, Explore Our Annual Report.
001
78,000+
Veterans + Survivors Empowered
002
200,000+
Spartan Members
003
550,000+
Youth Living "If Not Me, Then Who..." Movement