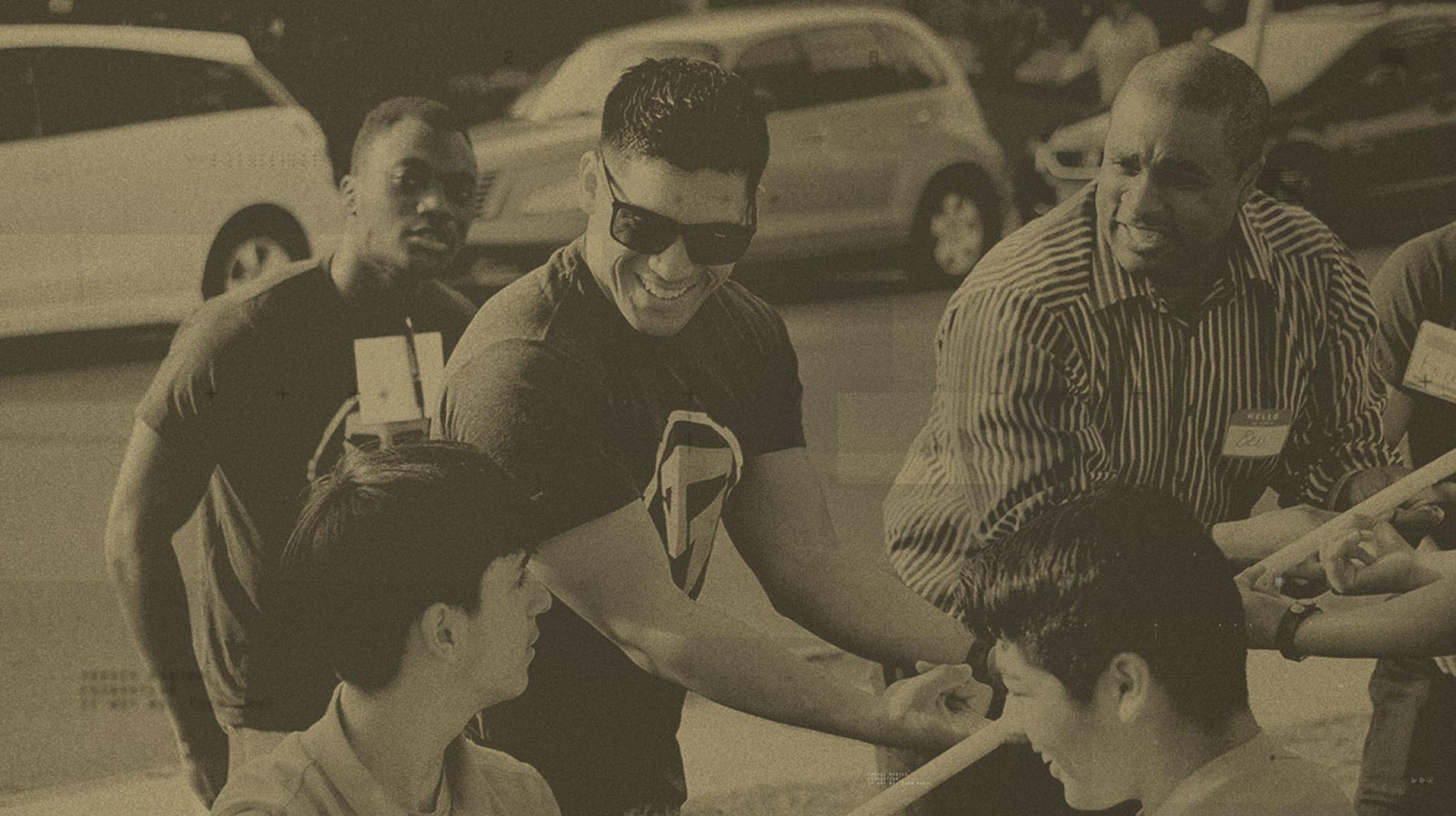 Answering the Call
"If Not Me, Then Who..."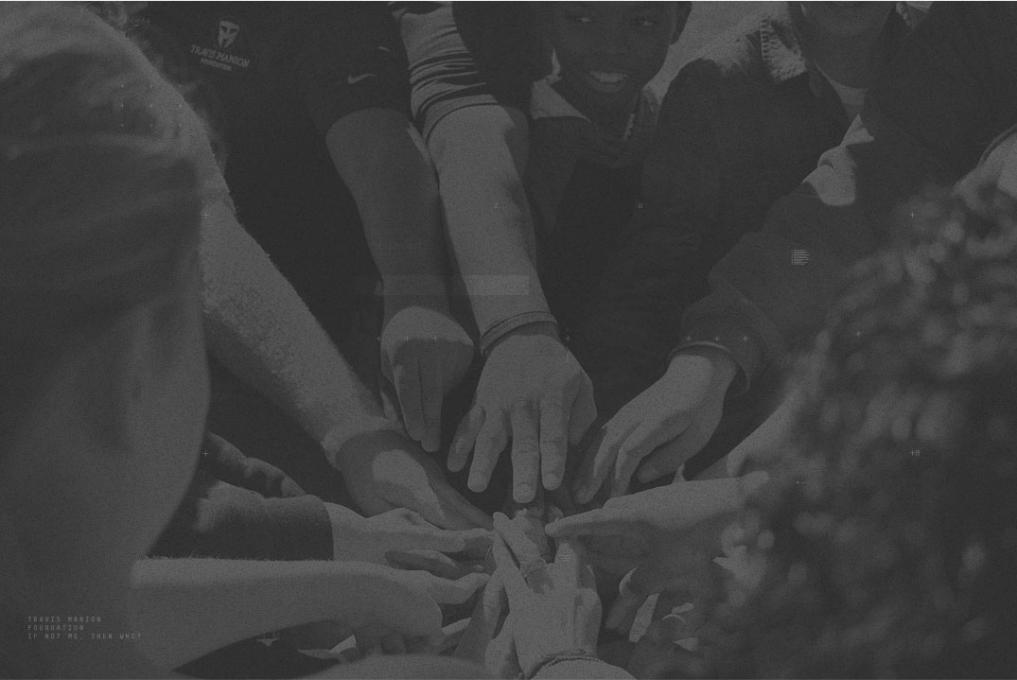 Our Duty
Empower Individuals to Unite Communities
---
TMF strives to unite and strengthen communities by training, developing, and highlighting the role models that lead them. We develop programs, training opportunities, and events designed to empower veterans and families of the fallen, and then inspire them to pass on their values to the next generation and the community at large.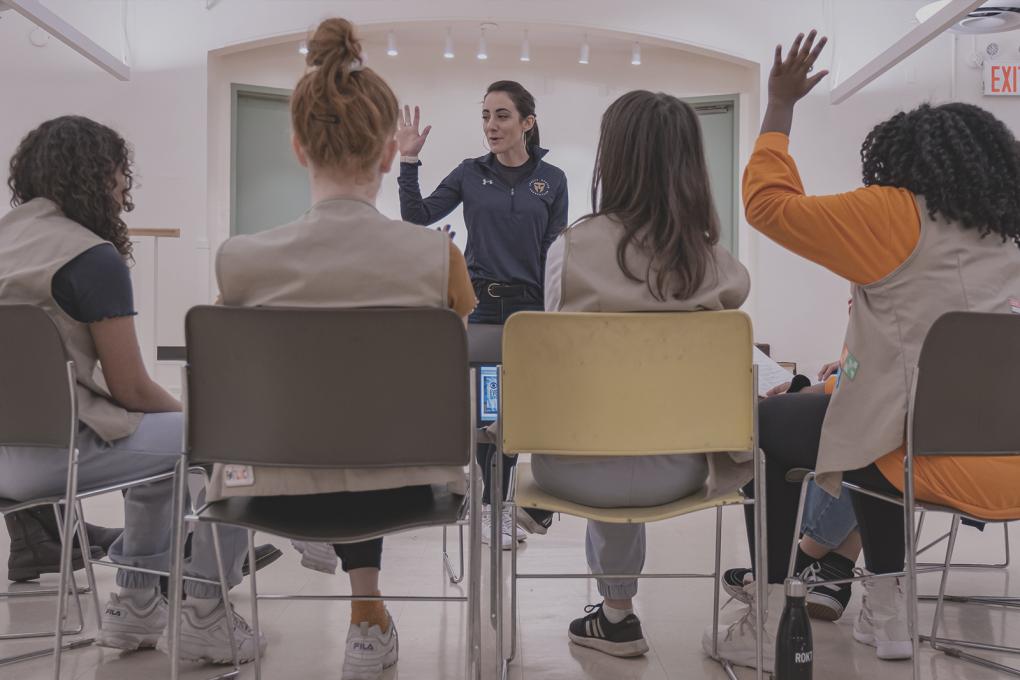 Our Story
Inspired by a Legacy of Service
---
The inspiration for our foundation comes from its namesake. Dedicated to 1stLt Travis Manion, USMC, who made the ultimate sacrifice for the safety of his patrol in 2007, TMF carries on the legacy of selfless service and leadership embodied by Travis and all those who have served, or continue to serve, our nation.
A Powerful Mantra
"If Not Me, Then Who..."
Before his final deployment to Iraq, Travis left us with a simple but powerful ethos. "If Not Me, Then Who..." describes the sense of duty felt by service members and their families. Today it is a constant reminder for all of us to live with character and put the interests of others before our own.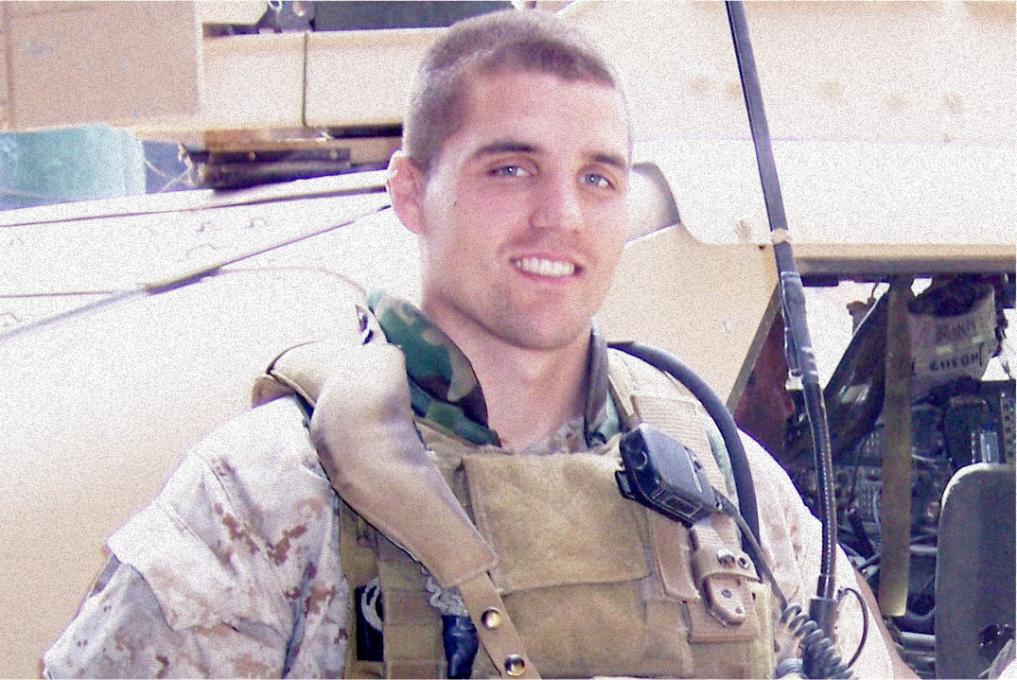 TRAVIS MANION, 1980-2007
The Man Whose Life Inspires Others
---
On April 29, 2007, experienced Iraq war veteran from the 1st Recon Battalion, 1stLt Travis Manion, and his fellow Marines were ambushed while searching a suspected insurgent house in the Al Anbar province of Iraq. As he led the counterattack against the enemy forces, Travis was fatally wounded by an enemy sniper while aiding and drawing fire away from his wounded teammates. His courageous acts allowed every member of his patrol to survive.

For his actions, Travis was awarded the Silver Star and Bronze Star with Valor. His legacy continues to grow through the work of TMF, inspiring people to make an impact by serving others.
What We Believe
Mission
---
TMF empowers veterans and families of fallen heroes to develop character in future generations.
Vision
---
To create a nation of purpose-driven individuals and thriving communities that is built on character.
TMF Values
BUILD, MEASURE, LEARN, REPEAT
---
We start from a place of "yes." We embrace an entrepreneurial spirit. When we see an opportunity, we run with it. There is no prescribed formula for achieving our bold mission, so we act with confidence, courage, creativity, flexibility, and independence in pursuit of our goals. There will be times that a particular challenge or mission falls outside our scope or resources, but we have a bias for action that empowers us to work towards the best solution.
BE ACCOUNTABLE
---
We take responsibility for our actions. We seek to do what is right at all times. We believe that if we're big in the little things, we will be big in the big things. We deliver on our commitments to our community, country, and one another. We ensure our external actions match our internal values. When difficult work needs to get done, we roll up our sleeves and help out–no matter our position. At TMF, everyone takes out the trash. We put the needs of others ahead of our own interests and we value the collective success of the team over personal glory.
PURPOSE BEGINS WITH PASSION
---
Our commitment to TMF and our mission is a calling, not an obligation. We enjoy building relationships with one another and take pride in having an impact on our communities. 
OUT OF MANY, ONE
---
We treat everyone with respect. At TMF, our team comes from all walks of life. We have a wealth of experiences, beliefs, and backgrounds. We believe that our differences make us a stronger and a more unified community. We may not always see eye-to-eye, but we work shoulder-to-shoulder to accomplish the mission.
WE ARE FUELED BY GRATITUDE
---
We understand that anything of great value requires great sacrifice to achieve. We are deeply grateful for the sacrifices of our fellow Spartans: families of the fallen, veterans, volunteers, donors, and staff. This generous spirit fuels our mission and fortifies our commitment. We sacrifice to achieve our goals, we celebrate our victories, and we acknowledge those who get us there. 
FAILURE IS A BRUISE, NOT A TATTOO
---
With a mission as bold as ours come occasional setbacks. We take ownership and bounce back quickly by seeking solutions. We accept each others' well-meant shortcomings and we strive together to improve. We are resilient. We are hopeful. We stay in the fight.
Diversity, Equity & Inclusion
Creating a diverse, equitable, and inclusive community is key to Travis Manion Foundation's mission. The TMF model is to invest in veterans personally, in order to then deploy them to combat our country's greatest problems around unity.
A divided citizenry is especially what our veterans are working to address. Our primary line of effort is to increase the knowledge and awareness of gaps in inclusivity within our communities. We then work to bridge those gaps through education and community activation, understanding that needs often differ from place to place. 
4 Key Focus Areas for Diversity, Equity, & Inclusion (DE&I): 
Culture: inclusive recruitment & retention policies

Education: training for staff & volunteers

Visibility: recognition of & allyship with diverse groups

Mission: inclusive events & programs for our Spartan community
001
78,000+
Veterans + Survivors Empowered
002
200,000+
Spartan Members
003
550,000+
Youth Living "If Not Me, Then Who..." Movement