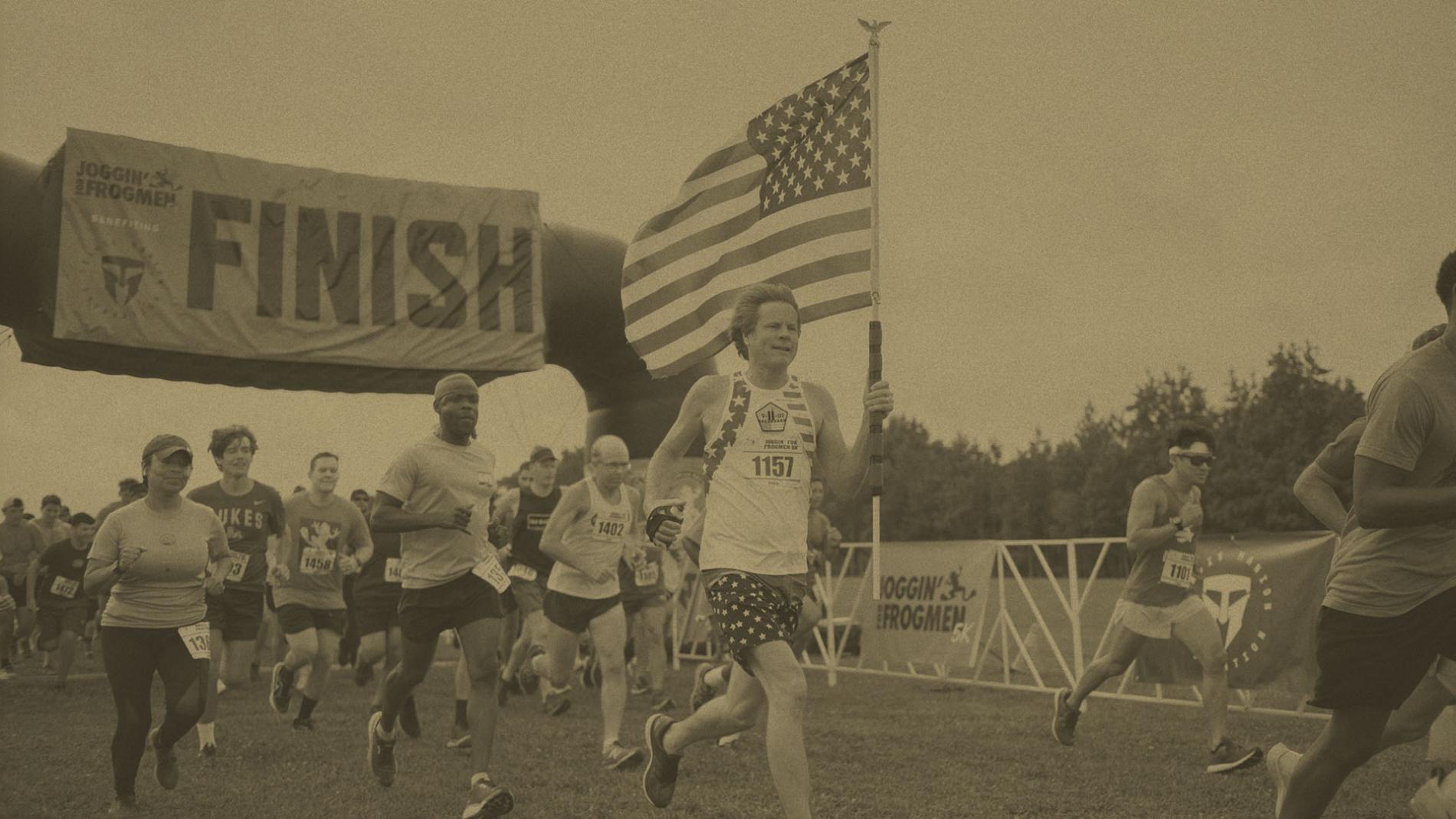 Exclusive Beneficiary of Joggin' for Frogmen
HONOR THE SACRIFICES OF OUR SERVICE MEMBERS AND SUPPORT FAMILIES OF THE FALLEN_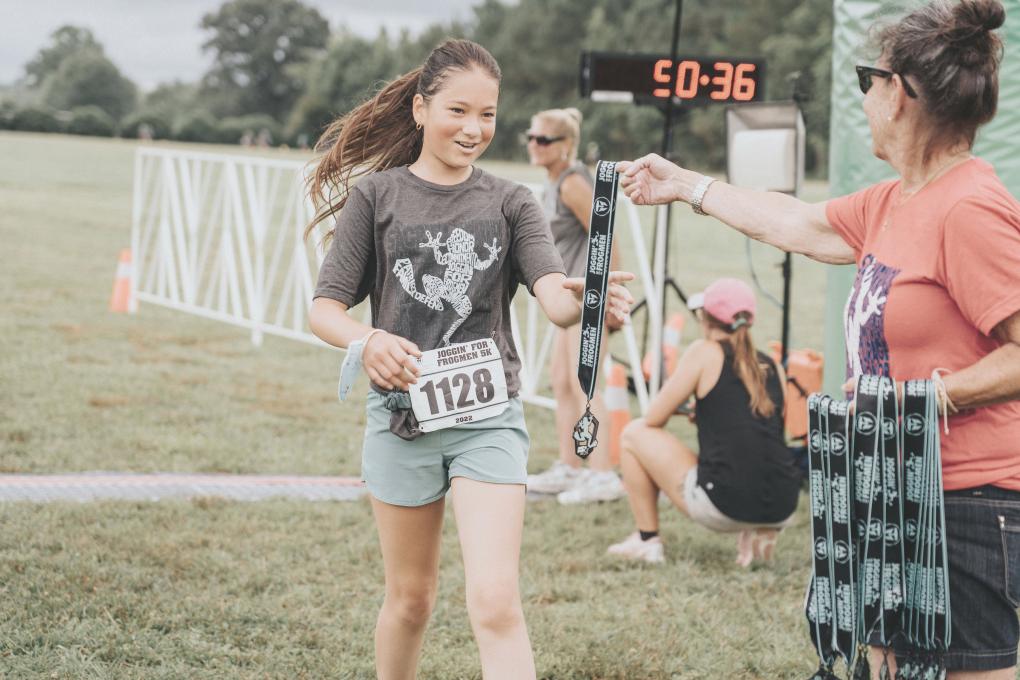 A GROWING MOVEMENT TO REMEMBER
What is Joggin' for Frogmen?
---
Inspired by U.S. Navy SEALs (Frogmen), the Joggin' for Frogmen 5K race series activates communities nationwide to honor the sacrifices of Naval Special Warfare service members and to support families of the fallen within the community. The event was created following the Extortion 17 tragedy on Aug. 6, 2011, when 31 U.S. personnel were lost in a helicopter crash in Afghanistan, marking the single largest loss of life for U.S. forces in Operation Enduring Freedom and in the history of NSW.

The first Joggin' for Frogmen 5K was held in San Diego in 2012. Since then, the event has expanded to several in-person race locations across the United States and has incorporated an annual Extortion 17 virtual run for participants nationwide.
Register Today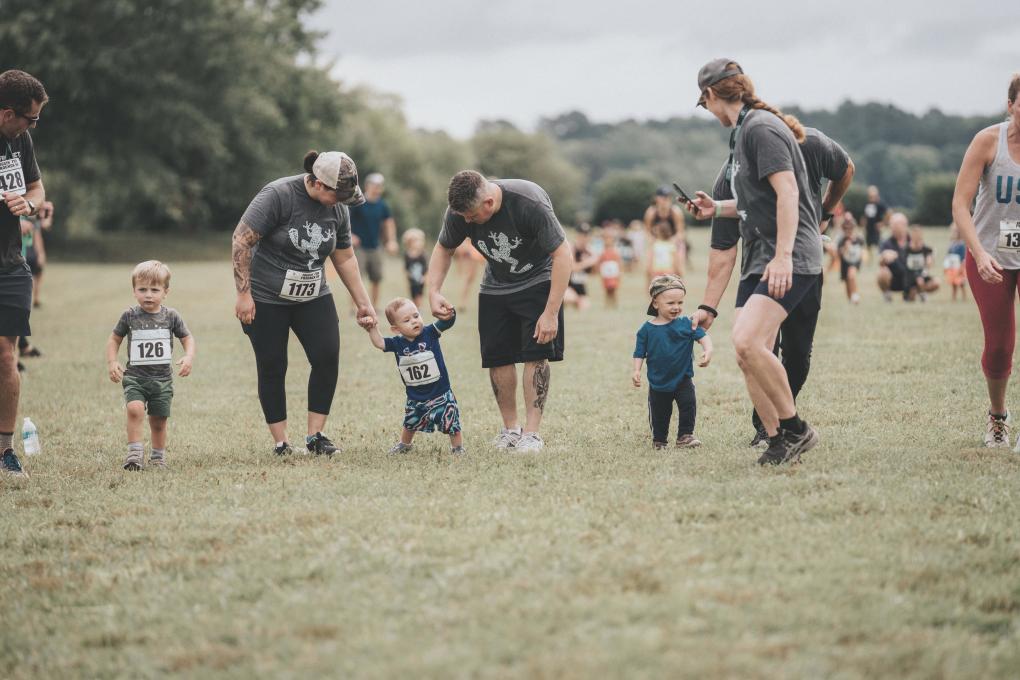 HONORING THE FALLEN OF NSW
United to Honor Their Sacrifices
---
As the exclusive beneficiary, all funds raised through the Joggin' for Frogmen 5K race series will benefit surviving families of the NSW community connected to TMF.

Our best-in-class personal development training and experiences allow families of the fallen to find healing and honor their loved ones through service, including opportunities to serve as mentors to youth, forge connections with one another, and experience opportunities for personal growth.
REGISTER FOR THE JOGGIN' FOR FROGMEN 5K SERIES TODAY
More Ways to Get Involved
In addition to signing up for an in-person or virtual race, participants can also support Joggin' for Frogmen by setting up a fundraising page and raising money to directly support Travis Manion Foundation.

001
78,000+
Veterans + Survivors Empowered
002
200,000+
Spartan Members
003
550,000+
Youth Living "If Not Me, Then Who..." Movement