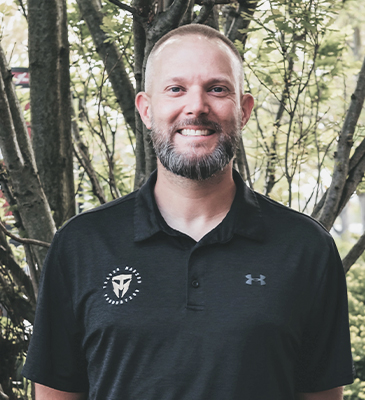 Top Character Strengths
ZEST - HUMOR - KINDNESS
Personality Profile
What character strength do you value the most and why?
I value zest.  I approach life with passion and purpose by living life as an adventure.  There is so much negativity in the world, but I spring out of bed with a lot of enthusiasm and surround myself with positive people. Without excitement and zest there is no purpose.
How do your top character strengths support your work at TMF?
During Veteran transition workshops, Character Does Matter presentations, or Expeditions, my zest will encourage and motivate others, and my humor will lighten the mood, while my kindness will show others that I am here to help and take care of them.
What do you enjoy most about working with veterans, survivors, and inspired civilians?
I enjoy helping veterans find their passion and purpose in life.  I get chills hearing the stories of the fallen and feel honored to know the families that have sacrificed so much for this country.  By working with inspired civilians I can help them understand military life and culture by being the bridge between veterans and civilians.  
01
Education
M.S., Youth Development Leadership, Clemson University
B.S., Sport and Event Management, Shepherd University
02
Skills and Expertise
Community Engagement, Networking, Making my wife laugh
03
Passions and Interests
Positive Psychology, Helping those who can't help themselves, Self Reflection, Non-profit Management, Mother Nature, campfires
04
Military Connection
Army and Air Force veteran, grandfather served in WWII under the leadership of General Patton
001
78,000+
Veterans + Survivors Empowered
002
200,000+
Spartan Members
003
550,000+
Youth Living "If Not Me, Then Who..." Movement