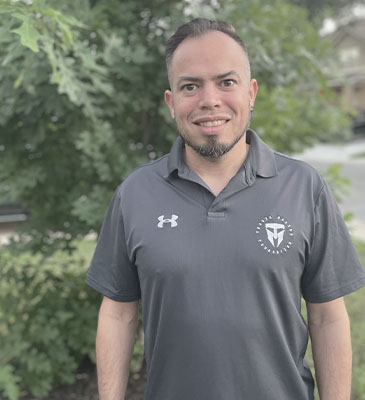 Top Character Strengths
HUMOR - PERSPECTIVE - PRUDENCE
Personality Profile
What character strength do you value the most and why? 
I value humor as a strength the most. Life throws a lot at us. The ability to laugh and help others laugh regardless of circumstances is the first step in lifting spirits and maintaining a positive attitude.

How do your top character strengths support your work at TMF? 
Prudence gives way to perspective. Looking at things from different angles and achieving deeper understanding helps to guide me and supports my mission to help others. Humor is the support that holds it together through the process and the epilogue of action.

What do you enjoy most about working with veterans, survivors, and inspired civilians?
In my lifetime, I have had the honor of meeting some of the most amazing and awe inspiring people in the world. These people may not have books written about them or movies made about them, but they exist. The opportunity to walk among them and to hear their story of love, strength and perseverance is what fills my cup and reminds me of the good in humanity.
01
Education
BBA Marketing, Texas A&M University - San Antonio
02
Skills and Expertise
Public Speaking, Relationship Building, Strategy Development, Process Improvement, Problem Resolution, Community Engagement, Program Development, Data Analysis, Communication.
03
Passions and Interests
I am passionate about learning, leading, growing, and mentoring. I love riding my motorcycle, jogging with my dog, advocating for veterans and their families and spending time with my son.
04
Military Connection
United States Marine Corps Veteran
001
78,000+
Veterans + Survivors Empowered
002
200,000+
Spartan Members
003
550,000+
Youth Living "If Not Me, Then Who..." Movement