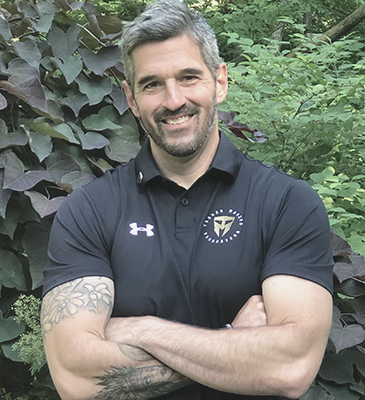 Top Character Strengths
HONESTY - KINDNESS - BRAVERY
Personality Profile
What character strength do you value the most and why? 
Honesty and Bravery. I view honesty as the bedrock that supports everything else around you. With a solid foundation, everyone around you understands you're coming from a truthful and trustworthy place. Without it, questions may linger in the cracks. Bravery gives you the ability to stand tall and be present in times of potential difficulty, strife, and uncertainty.

How do your top character strengths support your work at TMF? 
If people understand your love, effort, and support come from a place of honesty, and kindness, they'll be less likely to question and more likely to work together to achieve a common, or even uncommon, goal! When it comes to prudence, better safe than sorry, I say!

What do you enjoy most about working with veterans, survivors, and inspired civilians?
I've always been one to have a massive sympathetic, and appreciate softside for the veteran space. Whatever it is I can do, be it physical, emotional, or spiritual, I will set about doing it. I believe presence is everything. 
01
Education
Bachelor of Arts, Speech Communication with a Minor in Journalism from Montclair State University.

02
Skills and Expertise
Coaching sports & fitness, writing, community building, and people say I'm a good artist.

03
Passions and Interests
Family, coaching, reading, writing, listening to Podcasts, and being in the mountains.

04
Military Connection
Father-In-Law, USMA Class of '73, (Army)
Grandfathers Served in WWII (Army & Navy)
Uncle (Navy)

001
78,000+
Veterans + Survivors Empowered
002
200,000+
Spartan Members
003
550,000+
Youth Living "If Not Me, Then Who..." Movement