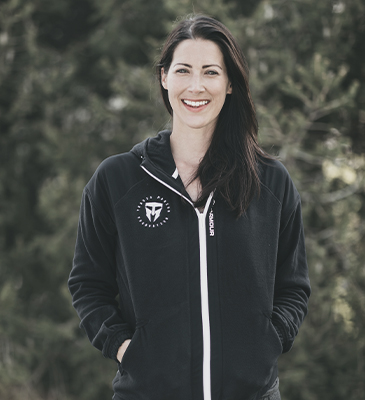 Top Character Strengths
JUDGMENT - SPIRITUALITY - GRATITUDE
Personality Profile
What character strength do you value the most and why?
I really love the strength of judgment. While its name might suggest harsh critique, it is actually just the opposite. It's the ability to think critically and examine a situation from all sides. Interestingly, it also includes the ability to change one's mind, which is great, because I rarely get things right the first time.

How do your top character strengths support your work at TMF?
Judgment, or critical thinking, is a daily activity of my work at TMF and is what makes me effective. Spirituality and Gratitude, however, are what make that work worth doing. I am motivated by a strong sense of spiritual purpose, knowing that our mission to empower the military community and develop character is important and meaningful. I am deeply grateful for the sacrifices of our military and the service of their caregivers. Taken together, my character strengths do not just support my work at TMF, they fuel, strengthen and validate it.

What do you enjoy most about working with veterans, survivors, and inspired civilians?
I love the authenticity of the military culture and the ways that I see that play out and influence the civilians who engage with it. This is a community where people have one another's backs; where you would do anything for the person next to you, but you would also tell him when he is acting like a jerk or needs a new haircut. There's no such thing as 'saving face' when it comes at the cost of someone else's reputation. Relationships with others are built on honesty, integrity, and generosity and are prioritized over self-interest. I think we have a lot to learn from our military and first responders and the families who support them.
01
Education
B.A., English, University of South Carolina and M.A., English Literature, Temple University
02
Skills and Expertise
Strategy & Problem Solving, Writing & Communication, Research
03
Passions and Interests
Reading, the Beach, all things health and well-being, my giant Irish family, and the Pittsburgh Steelers
04
Military Connection
Huge fan! My three brothers served in the United States Marine Corps.
001
78,000+
Veterans + Survivors Empowered
002
200,000+
Spartan Members
003
550,000+
Youth Living "If Not Me, Then Who..." Movement