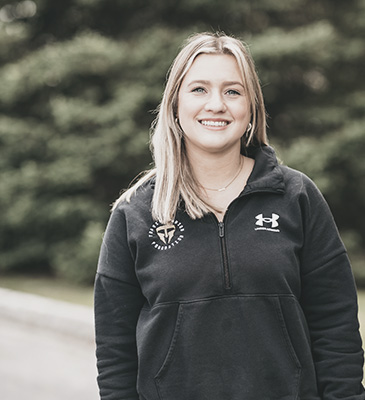 Top Character Strengths
KINDNESS - PERSPECTIVE - GRATITUDE
Personality Profile
What character strength do you value the most and why? 
The character strength I value most is gratitude. I believe it's important to approach each day with a sense of gratitude, not only for our blessings, but for the failures that teach us and help us grow. Reflecting on what I'm most grateful for helps me to gain perspective and see the positivity and beauty in things and people. 
How do your top character strengths support your work at TMF?
I believe that my character strength of gratitude helps me to frame my purpose and gain perspective. I learn by  taking the time to listen to and consider the perspectives of others and consider this especially vital to my role at TMF which requires me to be a liaison between people and social impact. Perspective allows me to communicate effectively, which is vital to my role in Development. Lastly but certainly not least, kindness is imperative to making a difference. I try to lead with compassion in everything I do.
What do you enjoy most about working with veterans, survivors, and inspired civilians?
I enjoy the sense of camaraderie and community that comes so naturally to those who have served or whose loved ones have served. By fostering connections between veterans, their loved ones, and inspired civilians, we create a network of support that extends beyond ourselves and leaves a positive legacy that unites communities.
01
Education
BS in Human Development and Family Studies- Penn State University ; MS in NonProfit Leadership- University of Pennsylvania.
02
Skills and Expertise
Research, marketing, social media, networking, writing, mentoring.
03
Passions and Interests
Cooking/baking/taste-testing, yoga, reading, hanging out with pets, binge-watching reality TV and true crime docs, writing/journaling.
04
Military Connection
I consider myself an inspired civilian. My grandfather is an Air Force Veteran who served as a Captain and Flight Surgeon.
001
78,000+
Veterans + Survivors Empowered
002
200,000+
Spartan Members
003
550,000+
Youth Living "If Not Me, Then Who..." Movement