MADISONVILLE, KY REGISTRATION IS NOW OPEN
In-Person Registration
---
Join us on September 9 at 8:00 PM in Downtown Madisonville for the 2023 Madisonville, KY 9/11 Heroes Run.
Register Now
The 9/11 Heroes Run unites communities internationally with the goal to never forget the sacrifices of the heroes of September 11th and the wars since: veteran, first responder, civilian and military.
Join us to raise awareness and honor the fallen.
NATIONAL SPONSOR
2023 Gold Level Sponsors
2023 Silver Level Sponsors
2023 In-Kind Sponsors
COMMUNITY BENEFACTOR
A portion of the proceeds from this 9/11 Heroes Run event will support Patrick Rudd Project.
Race Details
Additional Race Details

Race Maps

1 Mile:

 

 

5K: 

GORUCK

Travis Manion Foundation is proud to partner with GORUCK again in 2023, bringing rucking divisions to every 9/11 Heroes Run. Rucking is a sport grounded in Special Forces Training in which participants carry weighted rucksacks. All participants registered for the GORUCK division will receive this year's exclusive TMF GORUCK patch. Please read the rules and requirements carefully as they have changed since last year. Learn more about GORUCK here.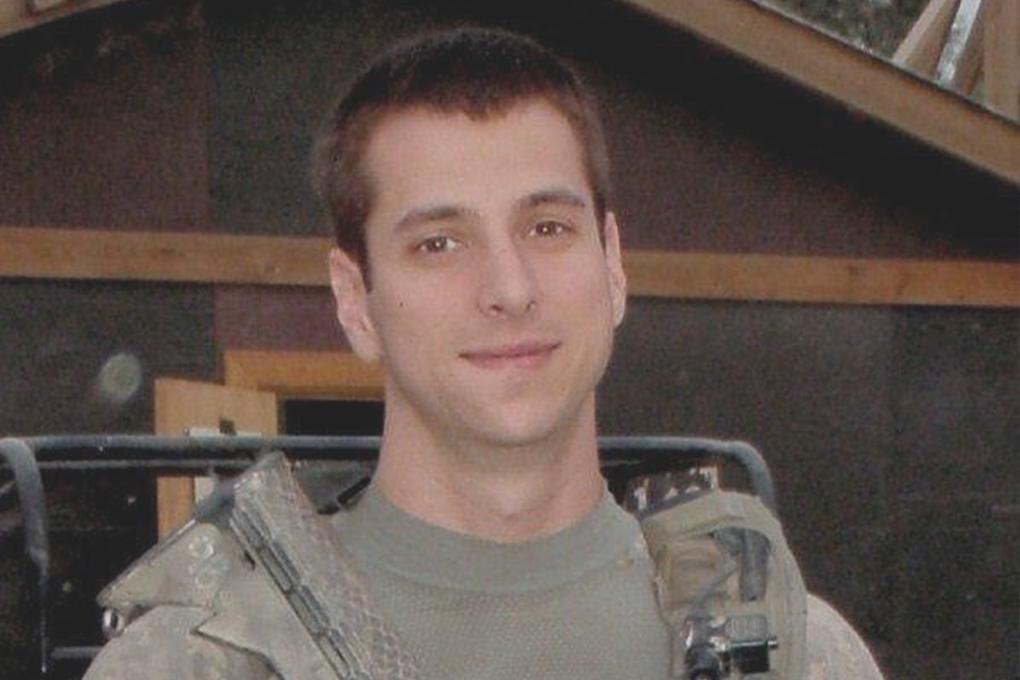 In Honor Of
SGT William Patrick Rudd
---
The Madisonville 1-mile walk/fun run is dedicated to the memory of Patrick Rudd.

"If you didn't know him, you really missed out."
"That man's laugh would make your day better."
"One of the best people I've ever known."
"He had an intoxicating laugh that would take over the place."

All things true about Patrick, and all the things we miss.

While on his eighth tour of duty, SGT William Patrick Rudd, of Madidonville, Kentucky, was killed in action on October 5, 2008 in Mosul, Iraq during a ground assault raid in which U.S. Forces killed the No. 2 leader of al-Qaida in Iraq. SGT Rudd completed over 800 combat missions before being KIA.

Known to some as Patrick, others as "Patch" and to his battle buddies as "Ricky," SGT Rudd is a hero to us all. He lived – and ultimately died – by the Ranger motto: Rangers Lead The Way. SGT Rudd was a son, a brother, a friend, an exemplary Ranger, and he will forever be our hero.

Hopkins County, Kentucky native, SGT William Patrick Rudd was killed on October 5, 2008 by small arms fire while conducting combat operations in Mosul, Iraq. Rudd was assigned as a team leader to the 3rd Battalion, 75th Ranger Regiment at Fort Benning, GA. William, known to his peers by the name Ricky, enlisted in the Army on October 2, 2003 and was a dedicated Army Ranger. Sergeant Rudd completed numerous military leadership schools as well as Airborne and Jumpmaster training and Ranger school. He served 2 tours in Afghanistan and 5 tours in Iraq. For his service, Sergeant Rudd was awarded the Joint Service Commendation Medal, the Army Commendation Medal, the Army Achievement Medal with two oak leaf clusters, and the Army Good Conduct Medal. He was posthumously awarded the Purple Heart, the Bronze Star Medal, and the Meritorious Service Medal.

A 1999 graduate of Madisonville-North Hopkins High School, Patrick Rudd is remembered by his comrades as a great Ranger. Fellow Ranger, Sergeant Mark Williams, remembers that "Anything he did, he did with excellence."
Have Questions About 9/11 Heroes Run?
Have questions about the Madisonville, KY 9/11 Heroes Run?
001
78,000+
Veterans + Survivors Empowered
002
200,000+
Spartan Members
003
550,000+
Youth Living "If Not Me, Then Who..." Movement