PHOENIX, AZ REGISTRATION IS NOW OPEN
In-Person Registration
---
Join us on September 23 at 8:00 AM at Tempe Kiwanis Park for the 2023 Phoenix, AZ 9/11 Heroes Run.
Register Now
The 9/11 Heroes Run unites communities internationally with the goal to never forget the sacrifices of the heroes of September 11th and the wars since: veteran, first responder, civilian and military.
Join us to raise awareness and honor the fallen.
NATIONAL SPONSOR
2023 Local Title Sponsor
2023 Silver Level Sponsors
2023 In-Kind Sponsors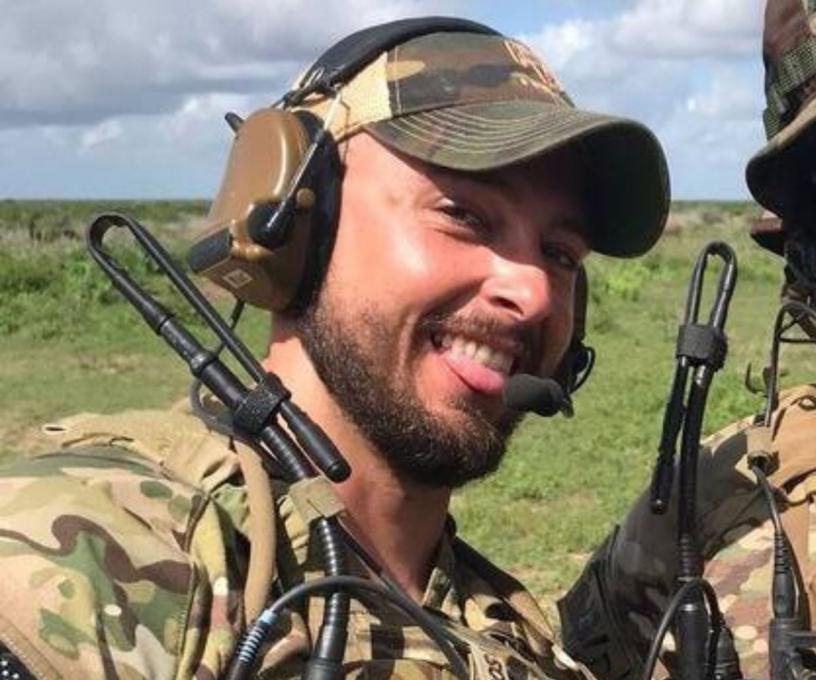 In Honor Of
SSG Alexander W. Conrad
---
The 1-mile fun run at the Phoenix 9/11 Heroes Run will be held in honor of SSG Alexander W. Conrad. SSG Alexander W. Conrad was killed in action on June 8, 2018, in Somalia.
SSG Conrad was born in Arizona on May 11, 1992. He joined the Army in June 2010. He was a member of the 1st Battalion, 3rd Special Forces Group based at Fort Bragg, North Carolina. The attack that killed SSG Conrad occurred during a multi-day operation, in which US Forces were working with Somali and Kenyan units in Jubaland, an area southwest of Mogadishu. Prior to being killed, SSG Conrad was critically involved in establishing the combat operation post where the attack occurred. The COP was later named COP Conrad.
SSG Conrad's awards and decorations include the Bronze Star with Valor, Purple Heart, the Meritorious Service Medal, Meritorious Unit Commendation (second award), the Army Commendation Medal (third award), the Army Achievement Medal, the Army Good Conduct Medal (second award), the Afghanistan Campaign Medal, the Combat Action Badge, and the Basic Parachutist Badge. He completed the French Basic Language Course at the Defense Language Institute Foreign Language Center in 2016. He was a graduate of the Source Operations Course, Class 12-001, and the Defense Strategic Debriefing Course 13-008.
SSG Conrad is buried in Arlington National Cemetery.
Race Details
Additional Race Details

9/20 - Packet Pick Up and In Person Late Registration

Packet Pick Up will take place from 12:00 pm - 7:00 pm at Tempe Veterans Services (55 S Priest Drive, Tempe AZ 85281; MU - FS Assembly Hall (90) - Map

Please bring a valid Government issued photo ID
We strongly encourage everyone to pick up their packet (timing chip race number bib, T-shirt, and swag bag) at Tempe Veterans Services with the very early start time on Saturday morning!

Late/In Person Registration Pricing (registration at these prices ends on 9/22/23 at 11:59 PM)
5K Run: Individual - $35.00 ($3.35 fee)
5K Run: Active Duty Military or First Responder – $31.50 ($3.14 fee)
5K Run: Family Four Pack - $115.00 ($8.15 fee)
5K Run: GORUCK - $40.00 ($3.65 fee)
5K Run: GORUCK Active Duty or First Responder - $36.00 ($3.41 fee)
5K Run: GORUCK Family Four Pack - $130.00 ($9.05 fee)
1 Mile Fun Run/Walk - $25.00 ($2.95 fee)

 

9/23 – Race Day

This year's race is being held at Kiwanis Park in Tempe. - Map
Participant parking is located in the business development lots north of Baseline. Please respect the businesses that are open and follow all signs and directions. Additional participant parking is available on South Ash Ave. on a first come, first serve basis. - Map
Registration/Check In opens at 6:45 am

Please bring a valid Government issued photo ID

Race Day Programing begins at 7:15 am

Opening ceremonies will include presentation of the flags, National Anthem, and a personal speech by our Guest of Honor!

Race Begins at 8:00 am
Course
Make sure to stick around after the race and spend time visiting some of our outstanding sponsors and vendors.
Our Awards Ceremony will begin at 8:50 am in the vendor village area
We STRONGLY encourage participants to stick around for our Awards Ceremony, and cheer on those who receive one! After the Awards Ceremony, have fun listening to music, explore the Vendor Village and spend time getting to know your fellow Spartans.
Thanks to our generous sponsors, we will have several amazing items that we will be raffling off at our event. Tickets are $2 each for all raffle prizes! All Raffle winners will be drawn and announced at the conclusion of our Awards Ceremony, and winners need not be present to win!!
NO BIKES, SKATEBOARDS or PETS (exception of a service pet) ARE ALLOWED IN THE 5K RUN/WALK

 

GORUCK Participants

The GORUCK division of the Travis Manion Foundation 9/11 Heroes Run requires participants to carry a weighted rucksack or other type weighted backpack. We welcome ruckers of all levels to join us and earn a patch, but to compete for a top finisher medal in the GORUCK division, your ruck must contain the prescribed additional weight based on body weight:

For participants weighing 149 lbs or less, a 10-pound weight is required to qualify for the competitive GORUCK division.
For those weighing 150 lbs or more, a 20-pound weight is required to qualify for the competitive GORUCK division.
Weighted vests and RPC's are now allowed and do qualify for the competitive GORUCK division.
LEOs and Firefighters in full turnout gear also qualify for the competitive GORUCK division.
We will weigh your ruck, but not your body! Your body weight is on the honor system.

Rucks will be weighed at each event prior to the start. Rucks must be compliant with the prescribed weight for the duration of the event.

Ruck for fun! We enthusiastically welcome ruckers who choose not to carry the minimum weight requirement to participate in the 9/11 Heroes Run and earn their patch! These participants will skip the weigh-in before the event and will not qualify for medal consideration.

Medals will be awarded to the top 3 overall male and the top 3 overall female GORUCK finishers who cross the finish line with rucks that meet the weight standard outlined above. There are no age brackets in the GORUCK division.

 

5K Race Map - https://www.plotaroute.com/route/2269536?units=km

1 mi. Family Fun Run Map - https://www.plotaroute.com/route/2316060?units=km

GORUCK

Travis Manion Foundation is proud to partner with GORUCK again in 2023, bringing rucking divisions to every 9/11 Heroes Run. Rucking is a sport grounded in Special Forces Training in which participants carry weighted rucksacks. All participants registered for the GORUCK division will receive this year's exclusive TMF GORUCK patch. Please read the rules and requirements carefully as they have changed since last year. Learn more about GORUCK here.
Have Questions About 9/11 Heroes Run?
Have questions about the Phoenix, AZ 9/11 Heroes Run?
001
78,000+
Veterans + Survivors Empowered
002
200,000+
Spartan Members
003
550,000+
Youth Living "If Not Me, Then Who..." Movement