Army
Jason West
---
DOD // 07.24.2006
HOMETOWN // Crafton, PA
DOB // 12.30.1977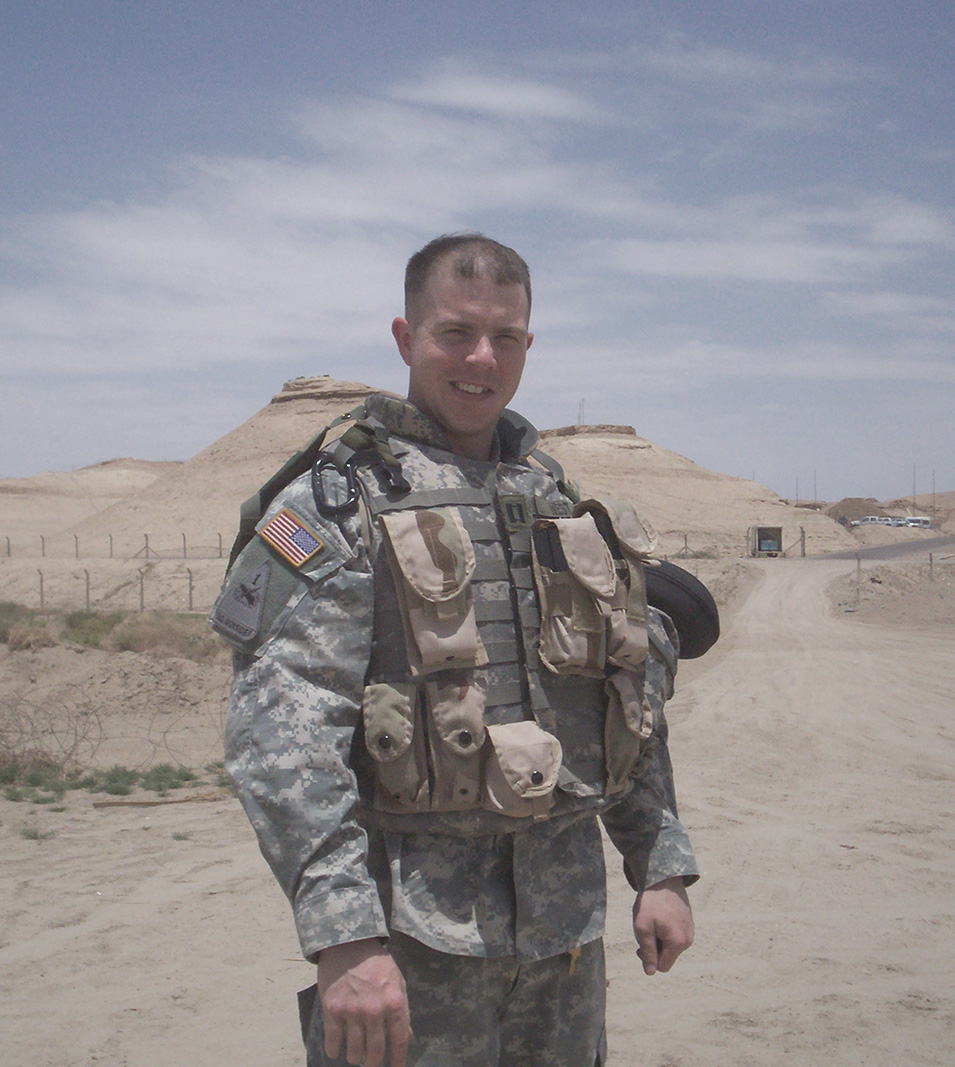 Top Character Strengths
ZEST - LOVE - TEAMWORK
CPT Jason M. West, died on July 24th 2006. Jason will be remembered for his incredible strengths, particularly his exemplary zest, love and teamwork.
Jason had a zest for life and loved to be adventurous. He loved to canoe down a local dam, ski, and hike, zip line and tried white water rafting where he was tossed out of the boat but just kept moving along until he caught up. He was not fearful at all and enjoyed every minute of it! He loved to travel and every chance he got he toured Europe while he was stationed in Friedburg, Germany. Jason made sure he was at every European hot spot including Octoberfest, New Year's Eve in Scotland, and Praque in spring. These are just a few places he visited. He also traveled around the United States as well as the Caribbean and Mexico. If Jason put his mind to something he made sure he finished it. Traveling the world was one of those goals and he completed it at such a young age.
Jason loved his family and friends and would do anything to help them as well as visit them while he was on leave. Instead of relaxing when he was home, he would visit family and friends day after day and enjoyed every minute of the visit. He loved to hear stories, tell stories, laugh, cook, and be around friends and family. Jason's most favorite thing to do was to cook for everyone and enjoying a beer while doing it. Jason made friends everywhere and enjoyed socializing with the locals at his stations on on his deployments.
Jason loved his job and treated the men and women he worked with respect, gratitude, appreciation, and fairness. Being a platoon leader was a great accomplishment for Jason and he was always there for his soldiers. After Jason's first tour, he became an assistant to the S1 but for a few months he became the S1 because they were trying to find a replacement. He had a ton of extra work to complete as well as longer hours but he never complained and became the leader he always wanted to be. He organized a military ball while stationed in Germany and it was spectacular! He was so stressed and wanted to make sure everything was perfect as he always does. While home on leave he would always plan gatherings for family and friends so they could socialize, party, and have a few beers together while catching up and exchanging stories. He was the planner and the glue that kept everyone together. He is definitely missed!
TMF Stats:
001 78,000+ Veterans + Survivors Empowered

002 200,000+ Spartan Members
003 550,000+ Youth Living "If Not Me, Then Who..." Movement