Marines
Barton Humlhanz
---
DOD // 08.26.2004
HOMETOWN // Hellertown, PA
DOB // 02.26.1981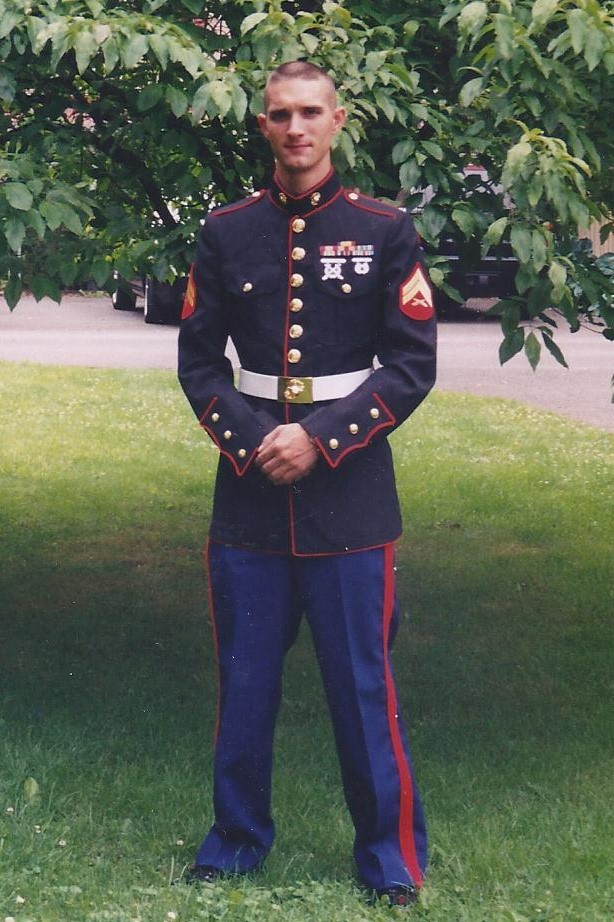 Marine Cpl. Barton R. Humlhanz died Aug. 26, 2004 of injuries suffered in hostile action in the Babil province of Iraq; he was 23. Humlhanz was serving with the Marine Expeditionary Unit Service Support Group 24, 24th Marine Expeditionary Unit, based at Camp Lejeune, N.C. when he made the ultimate sacrifice. The Marine earned a Purple Heart and a Good Conduct Medal. He was survived by his mother and stepfather Michele and Don Carey, father Edward Humlhanz, his fiancé, Lance Cpl. Lauren Barrelle, sister Nicole Humlhanz, stepbrother Benjamin Carey, maternal grandparents Oliver and Martha Groman, aunts, uncles, and cousins.
"He was a good kid," Brenda Stever, a teacher at Saucon Valley High School told The Morning Call. "Very kind and very proud. He was polite and respectful… He really wanted to be a Marine. He was very proud of his uniform. He didn't just do it to be one of the guys. He meant it…I'm proud to have known him."
The Travis Manion Foundation honored Marine Cpl. Barton Humlhanz through the Character Does Matter program on Jan. 30, 2012, when his story inspired 50 students at St. John the Baptist Catholic School in Ottsville, PA. Shane McArdle received an "If Not Me, Then Who…" Leadership Award in 2012 for carrying on Cpl. Humlhanz's legacy of service in his community.
Related Links
The Morning Call-
http://www.mcall.com/news/local/all-huhttp://articles.mcall.com/2004-08-30/news/3553910_1_basic-training-marine-corps-clock-tower mlhanzfuneral090404,0,4228976.story
TMF Stats:
001 78,000+ Veterans + Survivors Empowered

002 200,000+ Spartan Members
003 550,000+ Youth Living "If Not Me, Then Who..." Movement