National Guard
Bernard Ceo
---
DOD // 10.14.2005
HOMETOWN // Baltimore, MD
DOB // 08.01.1982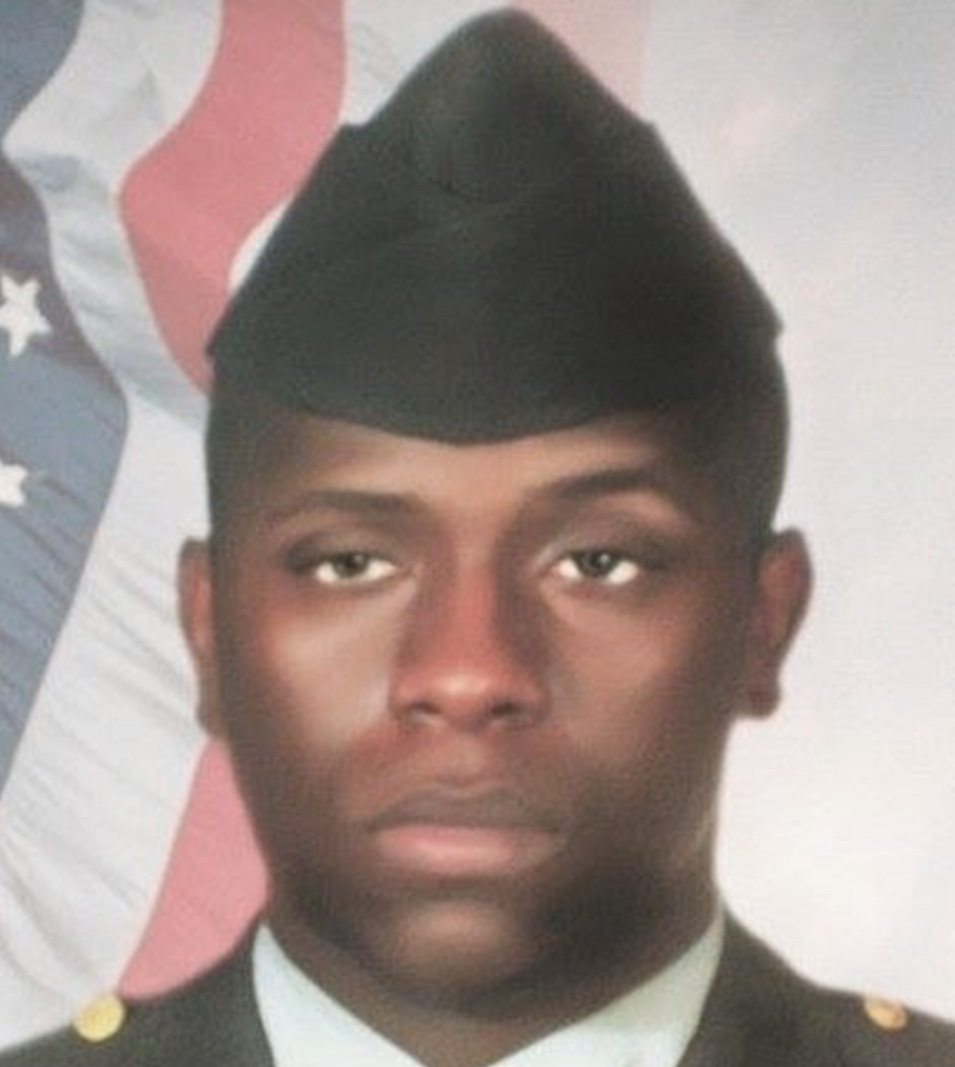 TOP CHARACTER STRENGTHS 
LOVE OF LEARNING - KINDNESS 
Bernard was born in Baltimore, Maryland August 1, 1982, at the age of 6 he, along with his mother and brother, relocated to Darlington, South Carolina. Bernard was deployed to Al Taji, Iraq June 10, 2005 he was killed in action October 14, 2005 when an 18 wheeler infiltrated the convoy. His hummer was hit and caught fire, causing his demise. He, along with 2 of his comrades, Sgt Brian Conners and Pfc Samuel Boswell, made the ultimate sacrifice. October 28, 2005 Cpl. Bernard L Ceo was laid to rest at Arlington National Cemetery. Throughout his life he showed a love of learning and kindness. 
Bernard attended Darlington Elementary school and Darlington High, while residing in South Carolina he played on the Darlington Baseball team as first baseman; he also played football, full back, for Darlington High. However, he went on to finish his schooling at Woodstock Job Center, graduating in 2001. Bernard had multiple interests: playing sports, writing music, playing the keyboard and cooking. Culinary was his favorite, he enjoyed cooking and baking especially during the holidays. He also enjoyed barbecuing and working in the garden. He worked as a substitute gym teacher at Harford Heights, and was also a counselor at Dickeyville school for trouble children. At the time of his death he was working part time at the Fifth Regiment armory in the car pool and full time at Kennedy Krieger working with children with special needs.
Bernard received Certificate of Appreciation from Kennedy Krieger and from Careers Technology Center in honor of Teachers Appreciation Week, May 9th 2003. 
Bernard decided to take the path of Glory after the fall of the towers and the other horrific crimes that happened on September 11, 2001. When he joined the National Guard he told his mother, "Mom someone has to do it", Bernard had made up his mind that he wanted to serve and protect his country.  
Bernard is the youngest son of Rosemarie and Fred Ceo, he has two older brothers Fred(Nancy) and Corye (Jannelle) Ceo.
TMF Stats:
001 78,000+ Veterans + Survivors Empowered

002 200,000+ Spartan Members
003 550,000+ Youth Living "If Not Me, Then Who..." Movement