Navy
Heath Robinson
---
DOD // 08.06.2011
HOMETOWN // Petoskey, MI
DOB // 06.05.1977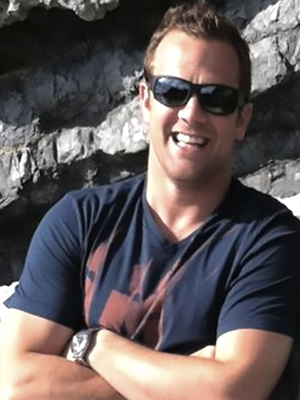 Senior Chief Special Operator Heath Michael Robinson was born June 5, 1977 in Alma, Michigan. He later graduated from Petoskey High School in June 1995. In June 1993, after the downing of a Black Hawk helicopter in Mogadishu Somalia Heath was inspired to become a Navy SEAL. Immediately following high school in January 1996 he enlisted in the United States Navy.
Senior Chief Robinson reported to Naval Recruit Training Command Great Lakes, Illinois on January 24,1996. On March 29, 1996 he completed Basic Training and reported to A School at Dam Neck for four months. On July 19, 1996 he entered Basic Underwater Demolition/SEAL BUD/S training in Coronado, CA. He was unable to complete due to unfortunate circumstances. After a two-year tour in Okinawa, Japan he return to Coronado and entered BUD/S Class 226. After six months of the most grueling and demanding training in the military, he graduated then reported to Basic Airborne School in Ft. Benning, GA.
He was assigned to SEAL Team Three from March 6, 2000 to April 12, 2002. After completing one tour, he transferred to SEAL Team Seven from April 12, 2002 to April 2, 2004. Senior Chief Robinson began a rigorous selection and training course with Naval Special Warfare Development Group (NSWDG). Nine months after beginning the training process, Senior Chief Robinson was selected to be a NSWDG operator and reported to Tactical Developments and Evaluation Squadron (TACDEVRON) Three where he completed numerous deployments.
Senior Chief Special Warfare Operator (SEAL) Heath Robinson was a highly decorated combat veteran with numerous awards including four Bronze Star Medals, three with 'V' for valor; Joint Service Commendation Medal; three Navy and Marine Corps Commendation Medals, two with 'V' for valor; Joint Service Achievement Medal; three Navy and Marine Corps Achievement Medals; Combat Action Ribbon; two Presidential Unit Citations; Navy Meritorious Unit Commendation; five Navy Good Conduct Medals; Navy Fleet Marine Force Ribbon; National Defense Service Medal; Armed Forces Expeditionary Medal; two Afghanistan Campaign Medals; Iraq Campaign Medal; Global War on Terrorism Expeditionary Medal; Global War on Terrorism Service Medal; six Sea Service Deployment Ribbons; NATO Medal; Navy Expert Rifleman Medal and Navy Expert Pistol Shot Medal.
Heath was a member of Extortion 17. On August 06, 2011, thirty-one Operators were lost, the single largest loss of life to Naval Special Forces.
Senior Chief Heath Robinson is survived by his wife, a beautiful daughter (his princess), his loving parents and brothers, teammates, family and friends. He is laid to rest in Section 60 at Arlington National Cemetery. – Submitted by his family
 "Long Live the Brotherhood"
Heath was honored by his family during the Men's Expedition to Oregon and the New Mexico Expedition.
TMF Stats:
001 78,000+ Veterans + Survivors Empowered

002 200,000+ Spartan Members
003 550,000+ Youth Living "If Not Me, Then Who..." Movement